January Activities for the Computer Lab
January in the computer lab is full of winter themed activities. It is a great time of year to do some spiral review of the skills learned at the beginning of the school year. 
How to use this blog post: find the grade level you're interested in and then read about the activities. Click on any images to go to the product description to learn more about it. You'll see some activities in multiple grade levels. This either means that differentiation is provided to make the lesson appropriate for multiple grade levels, or it includes multiple grade levels of activities for the tech lab.
Kindergarten Activities for January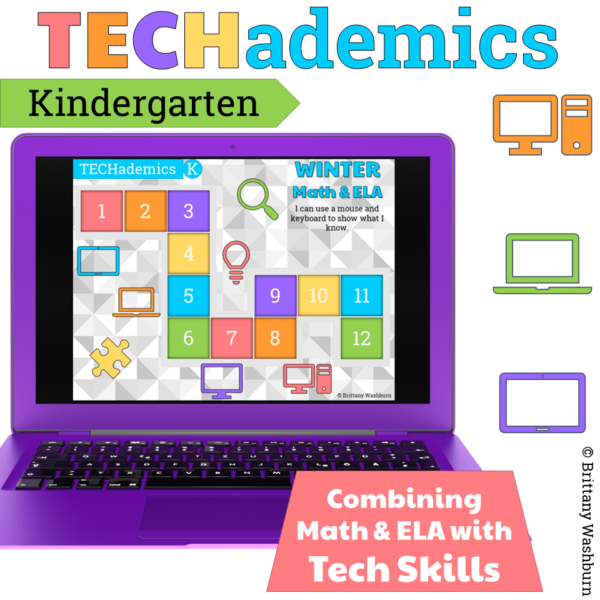 TECHademics is a way to teach technology skills to our youngest learners while also working on academic content. This Kindergarten Math and ELA set for Winter has 12 different math and ELA skills while working on technology skills for the mouse and keyboard. I would have students do half of this in January and half in February.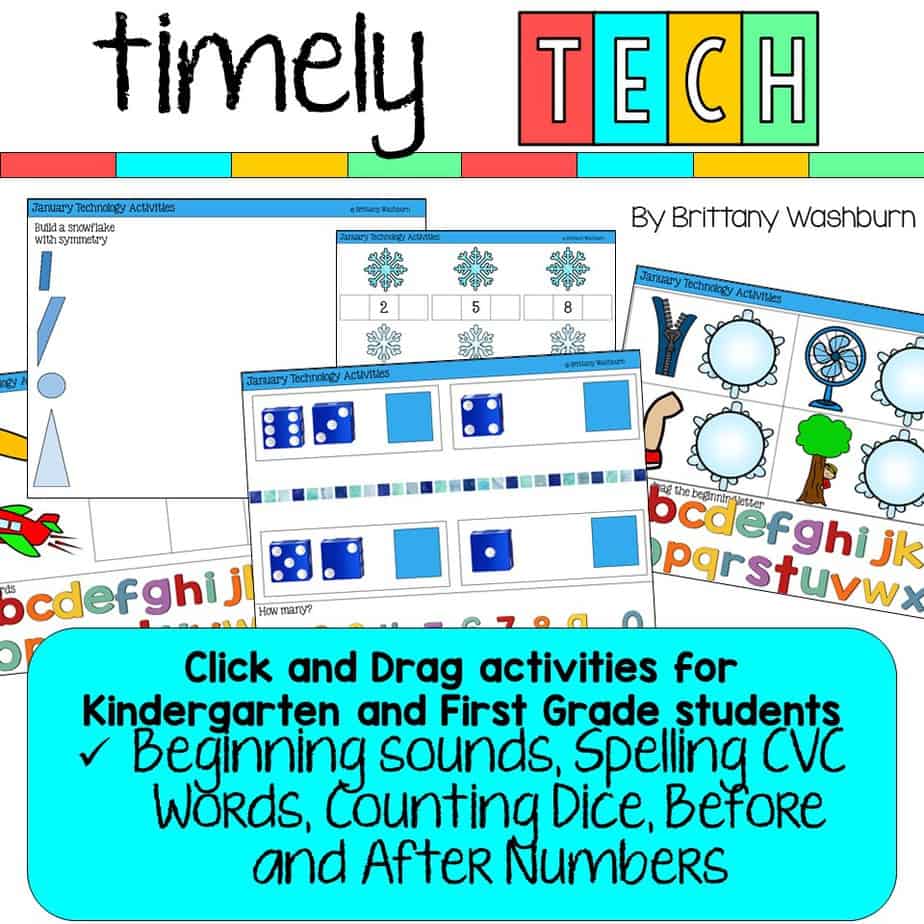 The Kindergarten slides of Timely Tech for January go over beginning sounds, spelling CVC words, and counting dice. It is great mouse practice for students as they are starting to become more independent in the computer lab. 
Kindergarten students can always use review on letter matching, and these digital secret picture tile puzzles make great mouse/trackpad review. This set includes 4 holidays so it will be used over the rest of the school year. 
Especially this school year, I really like to support the classroom teachers by working on academic content in the computer lab. Winter Digital Phonics is the perfect way to work on tech skills and phonics/reading together.


First Grade Activities for January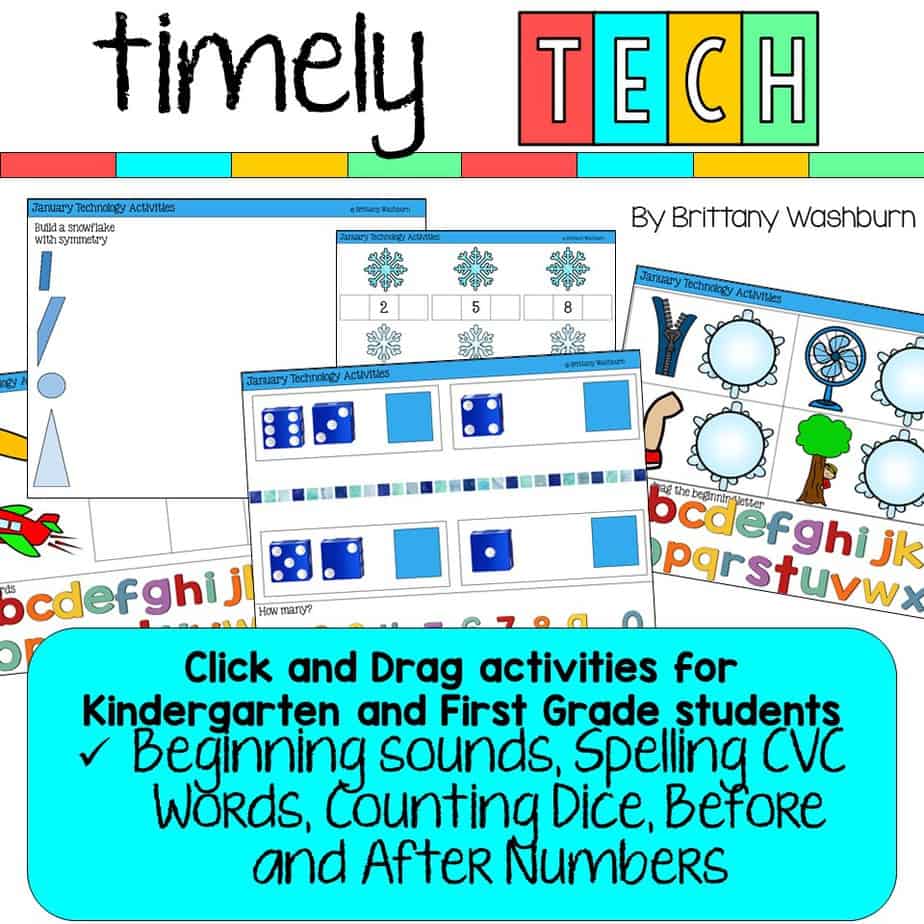 First grade students work on the next set of skills from Timely Tech. You can choose any combination of slides based on your student needs, but I recommend doing the before and after numbers and symmetry snowflake.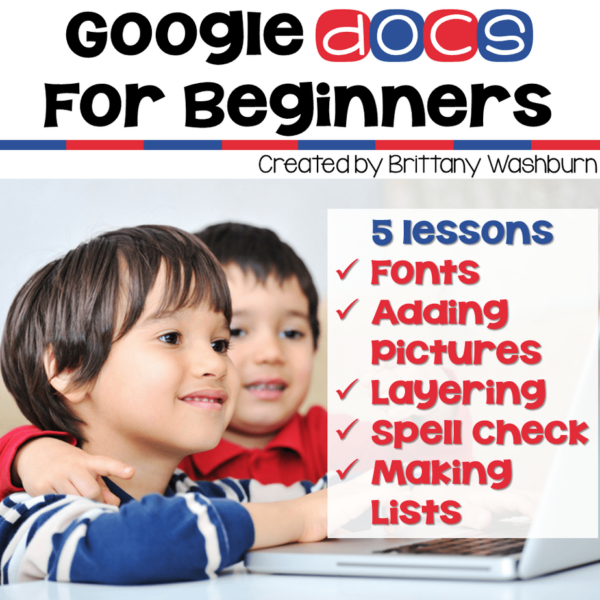 Next we dig into some software lessons, specifically Docs/Word. Students love learning how to format text in a document!
If you do New Year activities with students, these CVC Build and Type digital secret picture tiles are sure to be a hit with your younger students. In Google Slides or PowerPoint, students match the letter to the picture, creating a CVC word, and then type the word from each row into the table. So many great skills all practiced in one activity!


Second Grade Activities for January
Students are going to love creating their own Digital Glyph Winter Snowman Scene and you're going to love all of the technology skills work they are getting. This resource works on so many great technology skills. While students may be familiar with paper and pencil glyph activities, it takes it to a whole new level to do it digitally.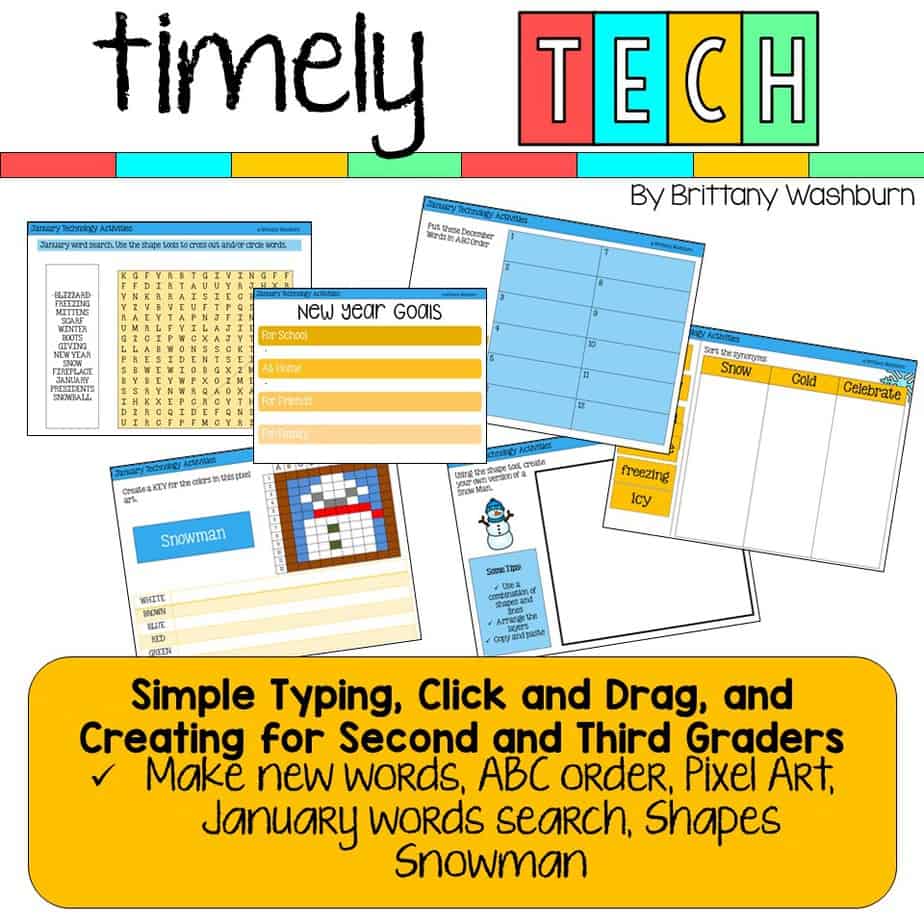 Second grade students work on the skills of making new words (typing), putting the words in ABC order, and pixel art using Timely Tech. These are important skills to do multiple times throughout the year so that students don't lose their typing abilities. 
Third Grade Activities for January
Learning keyboarding can be super boring and tedious for students. This set of 4 Winter Themed text formatting activities aims to bring engagement and a sense of purpose to the practice of typing. Students will also (hopefully) have a sense of pride over the final outcome and an understanding of the learning objective.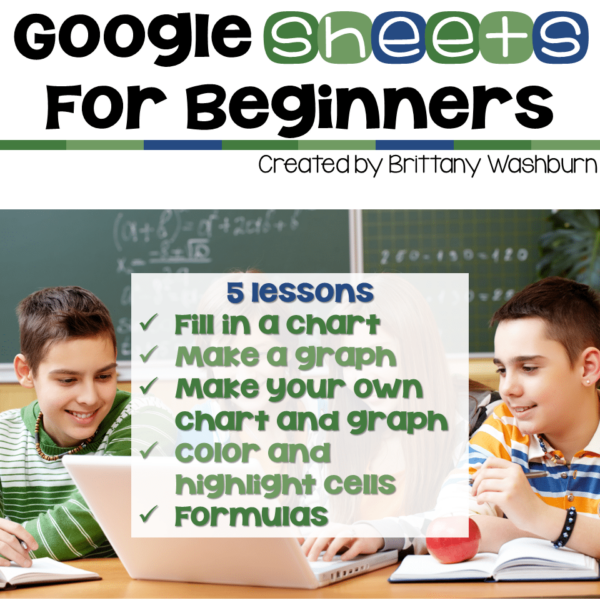 Third grade students work on making charts and graphs in spreadsheet software. I have them do the first 3 in this set of 5 lessons. 
Fourth Grade Activities for January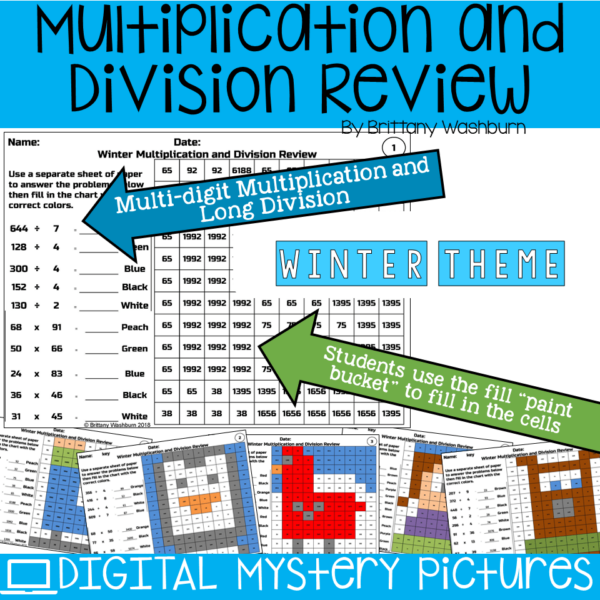 As long as 4th graders have already learned multi digit multiplication and long division in class then they are ready to do this digital mystery picture activity in class. Otherwise, wait and do this with 5th grade students. 
Fourth graders love to do these text formatting activities and take them to the next level. There are multiple ideas provided for adding challenge like:
•Have students highlight the text with the color instead of changing the font color.
•Have students add a line at the end that says what the shape is.
•Have students add a clip art image that represents the design.
•Have students type a reflection about how the activity went and what they might do differently next time.
Fifth Grade Activities for January
Students love answering questions about themselves. This New Years Memories and Resolutions eBook is always a hit!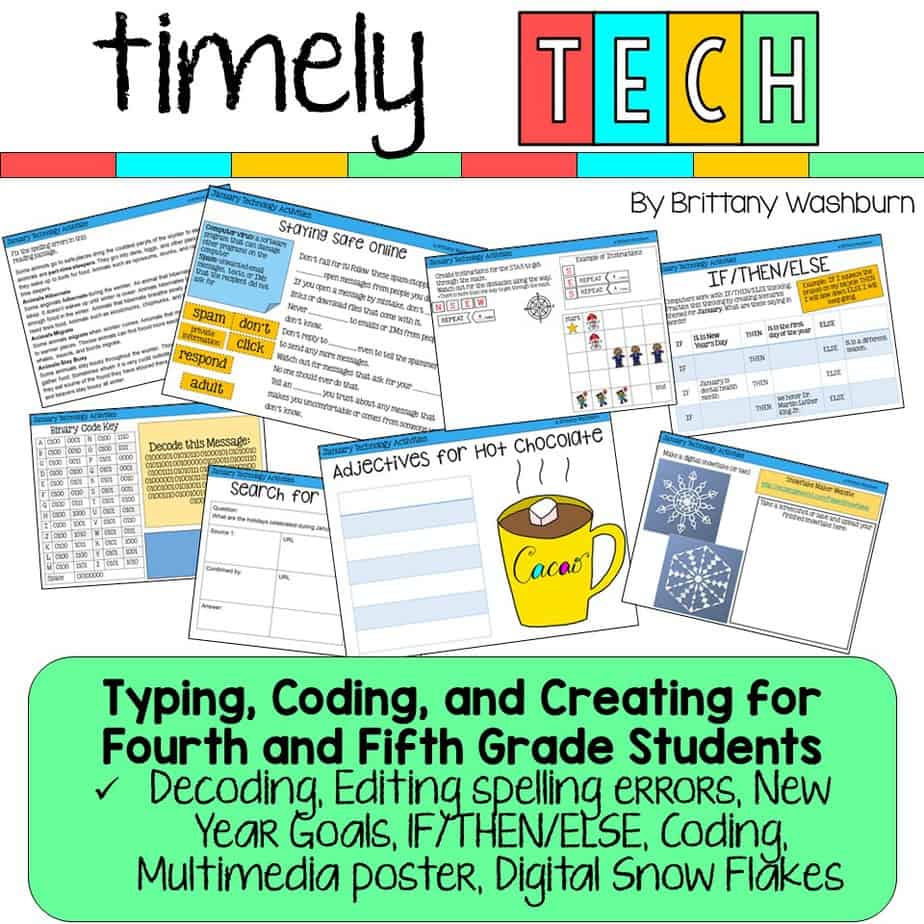 5th grade students review coding with Timely Tech. By reviewing the skills several times throughout the year they become really good at it! 
There you have it, activities for grades k-5 for the month of January. Be sure to pin this blog post to get back to later!