FREEBIE
Printable Keyboarding Expectations Poster
The poster has 2 versions and all of the text is editable using a Free font that works in PowerPoint or Google Slides. Prints on standard printer paper but the quality should also be good enough to enlarge it if needed.
The file is a PDF and there is a clickable link to make a Google Slides copy. If you need it as PowerPoint, download the Google Slides file to your device and open it with PPT.
EdTech Tips for Teachers
Unlock the full potential of technology integration in your classroom and empower your students for a digital world. This website is dedicated to supporting educators like you in seamlessly incorporating technology into your teaching practices. Our platform offers a wide range of valuable resources and guidance to help you navigate the ever-evolving landscape of educational technology.
Discover Essential Resources:
Free PDF Keyboarding Expectations for Grades K-5 Poster Set: Foster strong foundational skills in keyboarding with our exclusive poster set. Designed specifically for grades K-5, these visually appealing posters outline clear expectations and guidelines for proper keyboarding techniques. Set your students up for success in the digital age with this valuable resource.
Blog Posts on Technology Tips for Teachers: Stay ahead of the curve with our regularly updated blog, featuring a wealth of technology tips and insights for educators. From practical classroom management techniques to effective integration strategies, our blog posts cover a variety of topics to enhance your teaching and make the most of educational technology. Discover innovative approaches, expert advice, and real-life examples to elevate your teaching practices.
Resources for EdTech Tips: Embrace the power of educational technology with our extensive collection of resources specifically focused on EdTech. Find curated lesson plans, activities, and guides to leverage the latest tools and applications in your classroom. Enhance engagement, facilitate personalized learning, and cultivate digital literacy skills through our carefully selected resources.
Blog Posts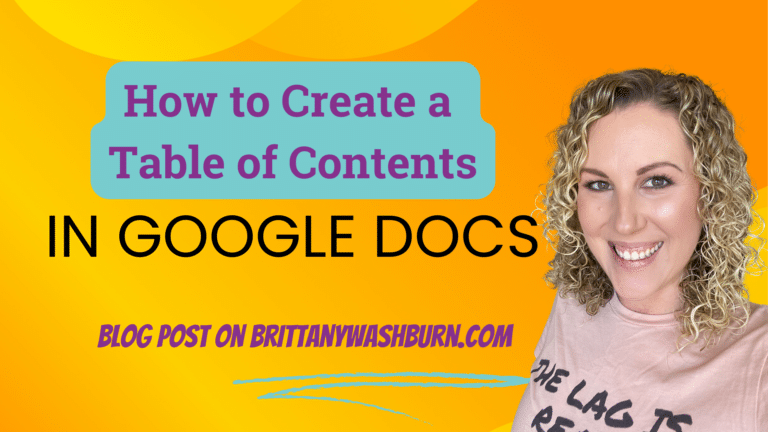 Creating a well-structured document is an essential task for any professional or student. One of the essential components of…
RESOURCES for tech tips