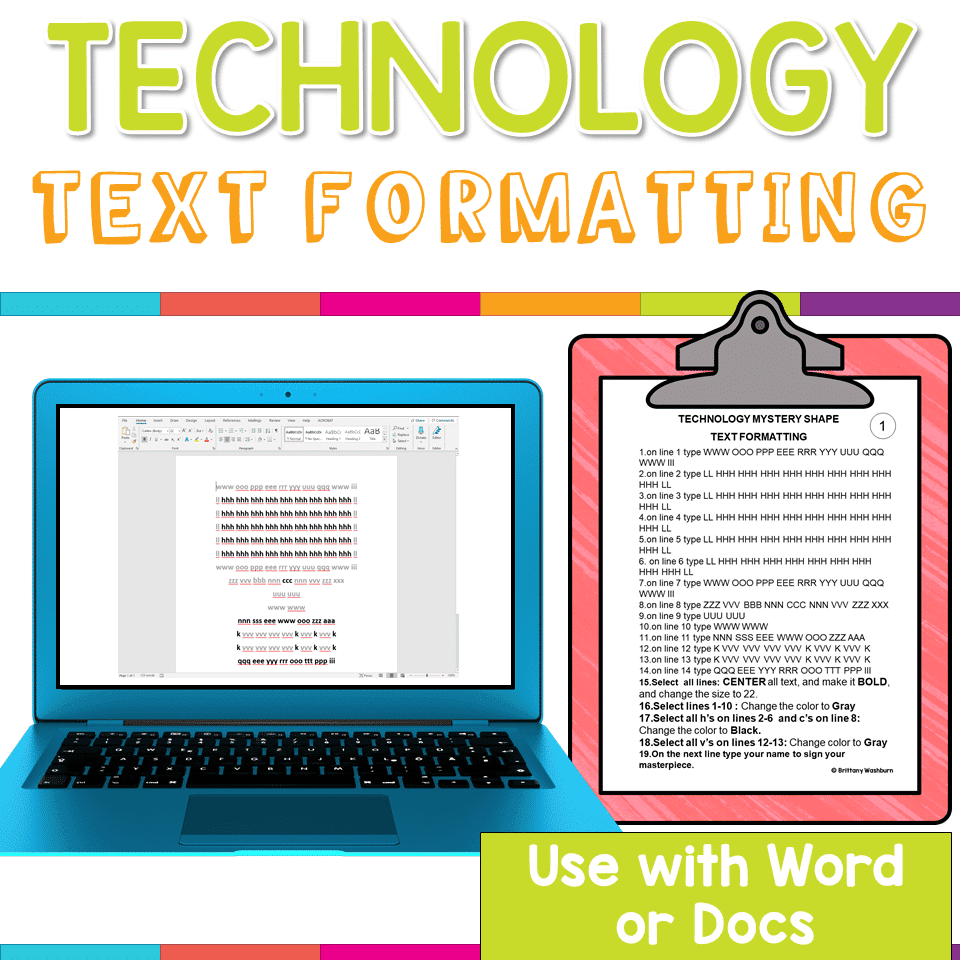 FREEBIE
Technology Themed Text Formatting Activities
Learning keyboarding can be super boring and tedious for students. This set of 2 Technology Themed text formatting activities aims to bring engagement and a sense of purpose to the practice of typing. Students will also (hopefully) have a sense of pride over the final outcome and an understanding of the learning objective.
Technology Integration
Transform your teaching and empower your students with the seamless integration of technology in your classroom. I understand the importance of incorporating technology to enhance learning outcomes and prepare students for a digital future. This platform is designed specifically for classroom teachers like you, providing you with a wealth of resources and support to seamlessly integrate technology into your curriculum.
Discover a World of Possibilities:
Free PDF Text Formatting Activity: Enhance your students' digital literacy skills with our engaging and interactive text formatting activity. This free resource allows you to introduce essential formatting techniques, such as font styles, paragraph alignment, and text highlighting. Watch your students' writing come to life as they explore the creative possibilities of digital text.
Blog Posts on Technology Integration: Stay up-to-date with the latest strategies and best practices for integrating technology into your classroom. This blog features a rich collection of articles written by experienced educators, covering a wide range of topics including blended learning, interactive presentations, collaborative tools, and more. Gain valuable insights, practical tips, and real-life examples to inspire your teaching practices.
Resources for Teaching Technology Skills: I believe that every teacher should have access to quality resources that support the teaching of technology skills. This website offers a diverse range of resources, lesson plans, and activities designed to enhance your students' digital fluency. These carefully curated resources will help you cultivate a tech-savvy generation.
Blog Posts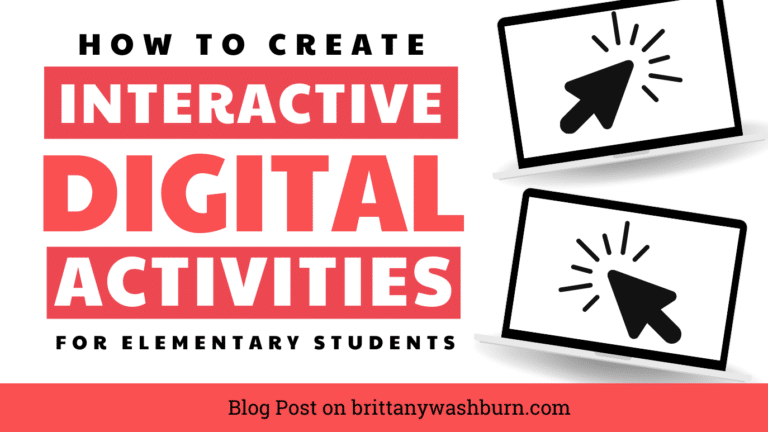 Interactive digital activities have become an increasingly popular way of engaging elementary school students in the learning process. These…
RESOURCES BY CATEGORY
RESOURCES BY POPULARITY