Hi, I'm Brittany, and I couldn't be more thrilled to have you here on my website. Welcome, welcome!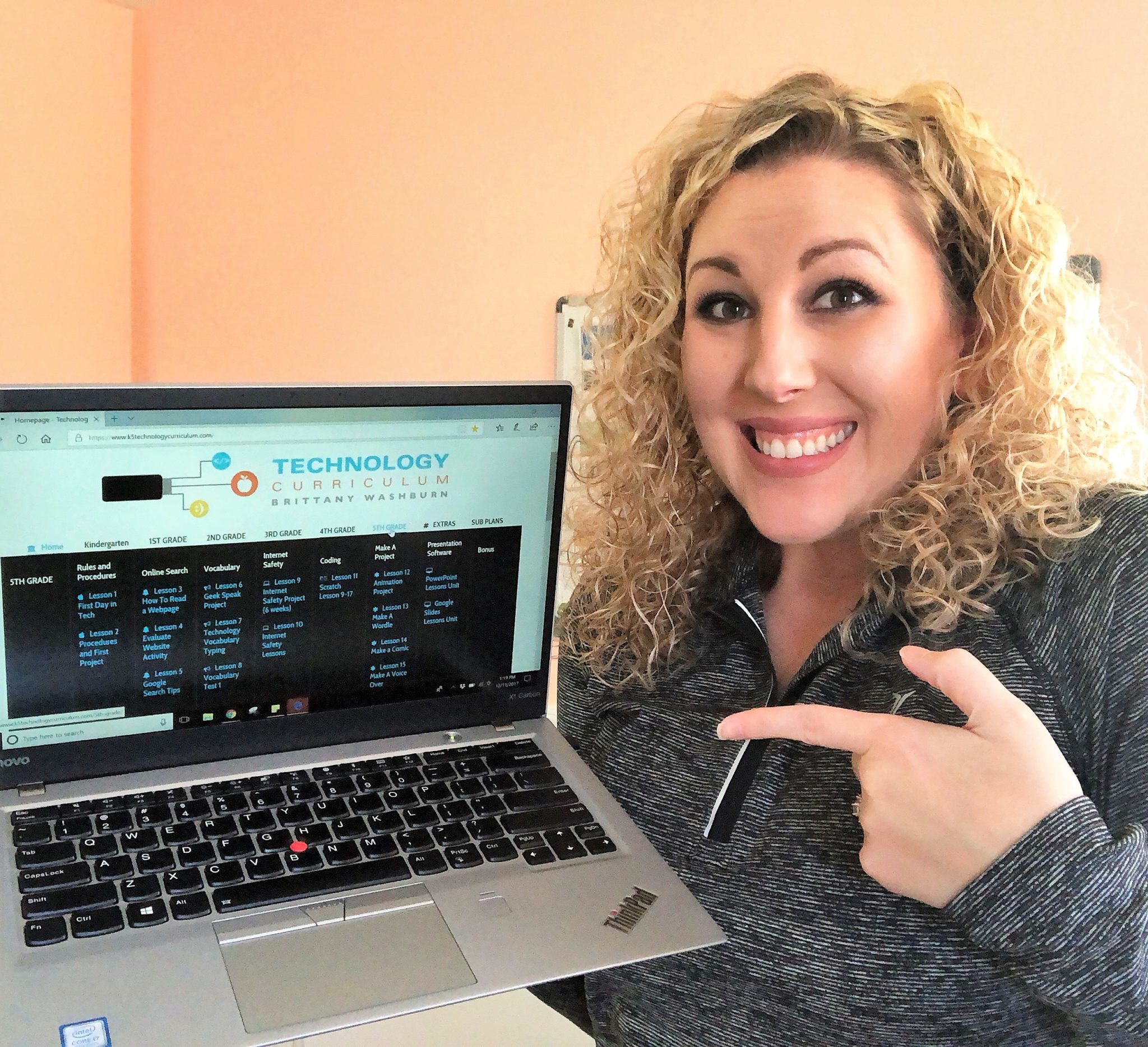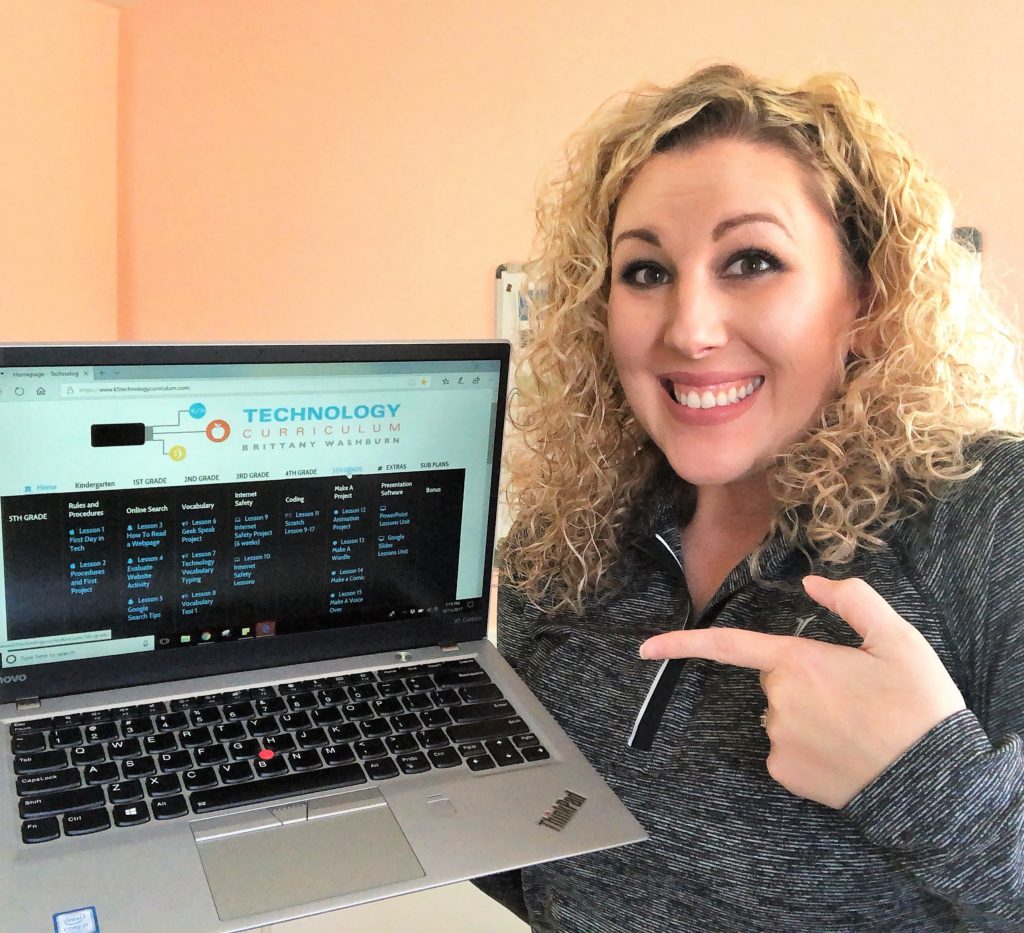 Let me tell you a little bit about myself. I'm an educator with a genuine obsession for all things technology-related. Seriously, if there's a new gadget or a shiny software program, you can bet I'll be the first in line to check it out. But beyond my love for tech, I'm truly passionate about teaching students the essential 21st century skills they need to thrive in our ever-evolving world.
Now, let me take you back to where it all began. Picture this: fresh-faced Brittany nervously stepping into an interview for a 5th grade teaching position. Little did I know that the conversation would steer towards the idea of launching a technology program at the school. With my trusty master's degree in technology education, I found myself unexpectedly fitting the bill perfectly. Excitement coursed through my veins as I embraced the opportunity, even though I had no clue what I was getting myself into. It was definitely a "fake it until you make it" kind of situation in that first year!
As time went on, something magical happened. I stumbled upon some techniques and strategies that worked like a charm in my classroom (but let's not forget the countless blunders and mishaps along the way). It was these moments of success, mixed with the inevitable setbacks, that ignited a fire within me. I knew I had to share my experiences with fellow tech teachers who might be going through the same journey.
And that, my friend, is how this very website came to be. I'm here to offer you a glimpse into my rollercoaster ride of a teaching career, filled with triumphs, failures, and everything in between. I'll spill the beans on what worked wonders and what made me question my life choices. Together, we'll navigate the exciting world of technology in education, exploring innovative ideas, tools, and resources that will leave you feeling inspired and ready to take on any classroom challenge.
So, whether you're a fellow educator seeking guidance, a tech enthusiast looking for the latest scoop, or simply curious about what this "21st century skills" buzz is all about, consider this website your virtual home. Feel free to explore, learn, and most importantly, join in on the conversation. Trust me, we're about to embark on an incredible journey together!
Thanks for stopping by, and I can't wait to connect with you further.
Warmest regards, Brittany
Some questions you probably have that I figured out along the way…
---
The products you will find for sale in my stores are things I have created for my (and my colleagues') classroom. I strive to blog about new tools and strategies to try, and you will also find some lifestyle posts. If my posts are ever from paid sponsors, I will make sure to mark them as such. Below you can read more details about how that works.

This policy is valid from 11 November 2013

This blog is a personal blog written and edited by me. For questions about this blog, please contact Brittany Washburn.

This blog accepts forms of cash advertising, sponsorship, paid insertions or other forms of compensation.

This blog abides by word of mouth marketing standards. We believe in honesty of relationship, opinion and identity. The compensation received may influence the advertising content, topics or posts made in this blog. That content, advertising space or post will be clearly identified as paid or sponsored content.

The owner(s) of this blog is compensated to provide opinion on products, services, websites and various other topics. Even though the owner(s) of this blog receives compensation for our posts or advertisements, we always give our honest opinions, findings, beliefs, or experiences on those topics or products. The views and opinions expressed on this blog are purely the bloggers' own. Any product claim, statistic, quote or other representation about a product or service should be verified with the manufacturer, provider or party in question.

This blog does contain content which might present a conflict of interest. This content will always be identified.

To get your own policy, go to http://www.disclosurepolicy.org