November Activities for the Computer Lab
November is challenging in the Computer lab because of the inconsistent schedule. Daylight Savings Time ends, students are off for Veteran's Day and then again for Thanksgiving. Not to mention special events at school mean that the specials schedule is usually interrupted. Because of all of this, I pick activities that can be done in one class period. Check them out.
How to use this blog post: find the grade level you're interested in and then read about the activities. Click on any images to go to the product description to learn more about it. You'll see some activities in multiple grade levels. This either means that differentiation is provided to make the lesson appropriate for multiple grade levels, or it includes multiple grade levels of activities for the tech lab.
Kindergarten Activities for November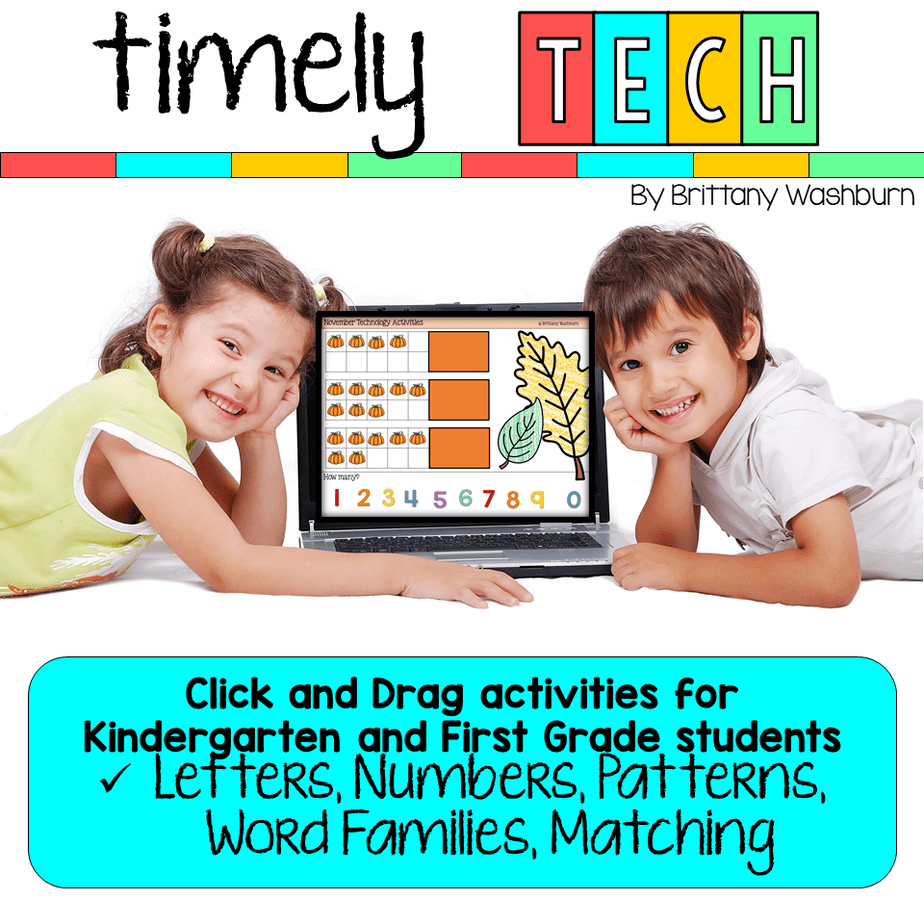 Kindergarten is really getting it by November. Almost everyone can get logged in and to the class website independently (by almost everyone I mean about 85%). Timely Tech is a great incentive for them to get logged in efficiently. The November slides work on alphabet, 10 frames, patterns, shapes, and more.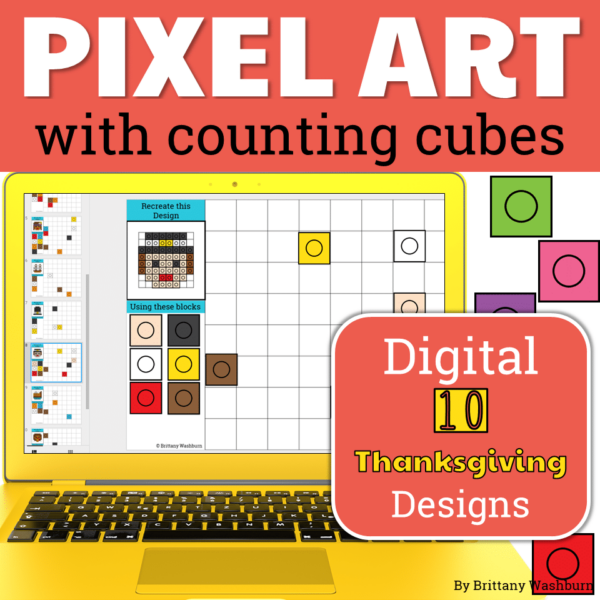 The level 1 Pixel Art activities are perfect for kindergarten. Students really master drag and drop after doing these activities for a whole class period. 
First Grade Activities for November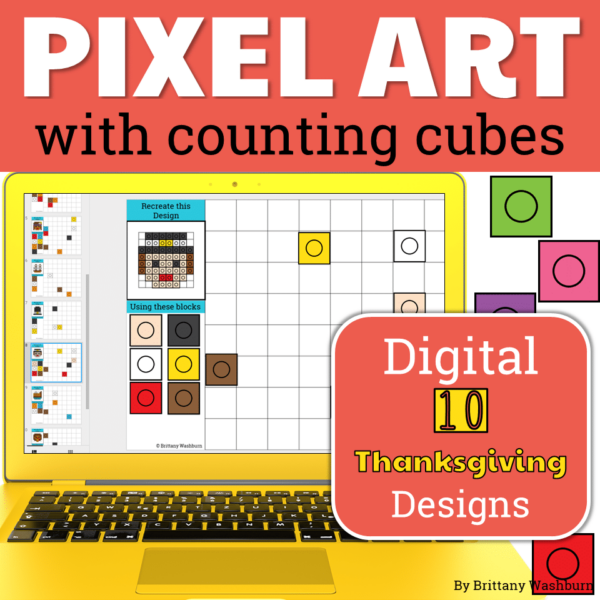 Depending on whether or not students have done this type of activity before, 1st grade students can do either level 1 or 2 of Pixel art. The Thanksgiving themed designs are motivating for students to complete. They always beg for more!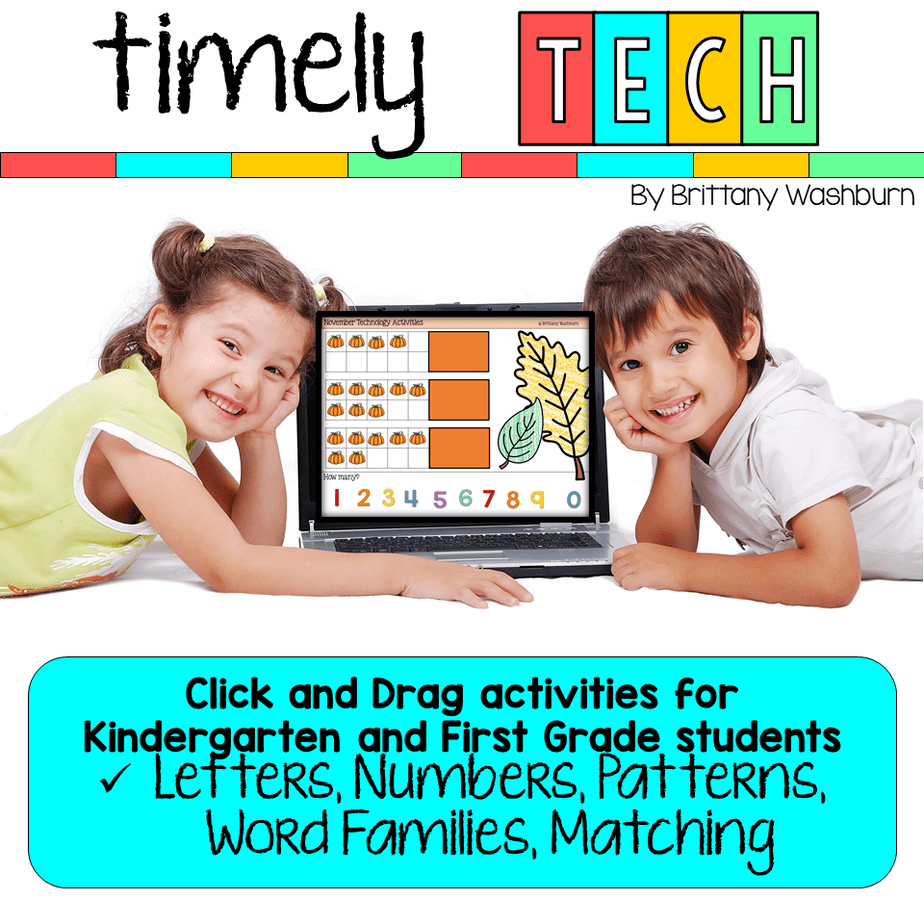 Whatever slides we didn't get to in Kindergarten we will plan to do in 1st grade of this November Timely Tech resource. Usually the Word Families, Build the Turkey, and Match the Halves. 
Second Grade Activities for November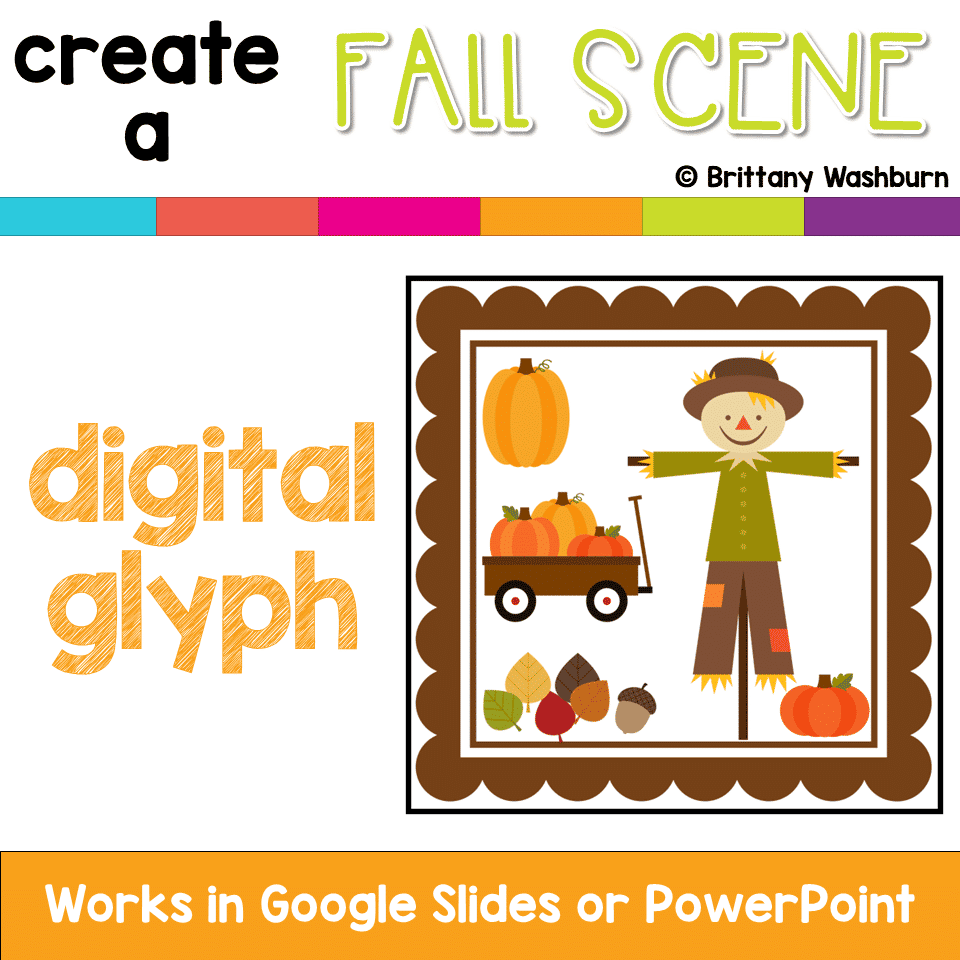 I've been receiving the best feedback about how much students are loving the digital glyph activities. This fall scene one where students are building a pumpkin patch is a great activity for November for 2nd grade. It will be challenging for them but great copy and paste practice.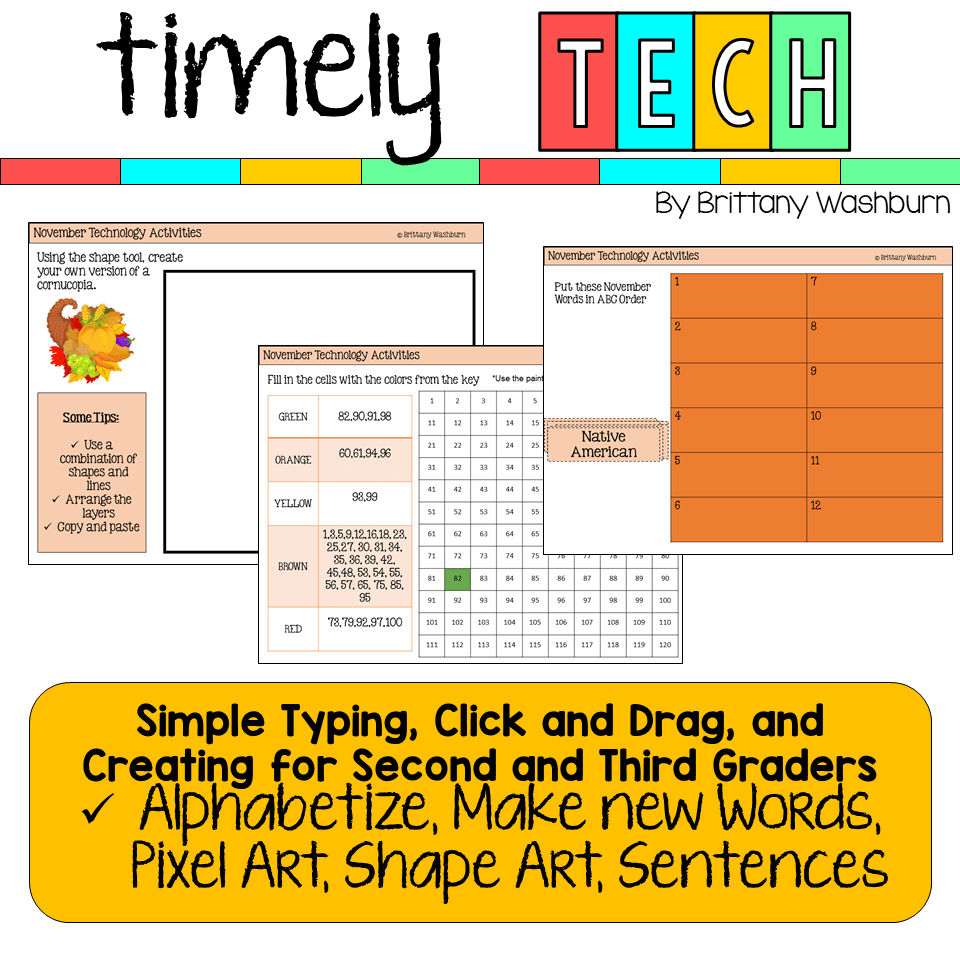 Timely Tech is really great for this time of year and the 2nd grade activities are fun and engaging for students (not that everything needs to be fun, but it helps behavior). 
Third Grade Activities for November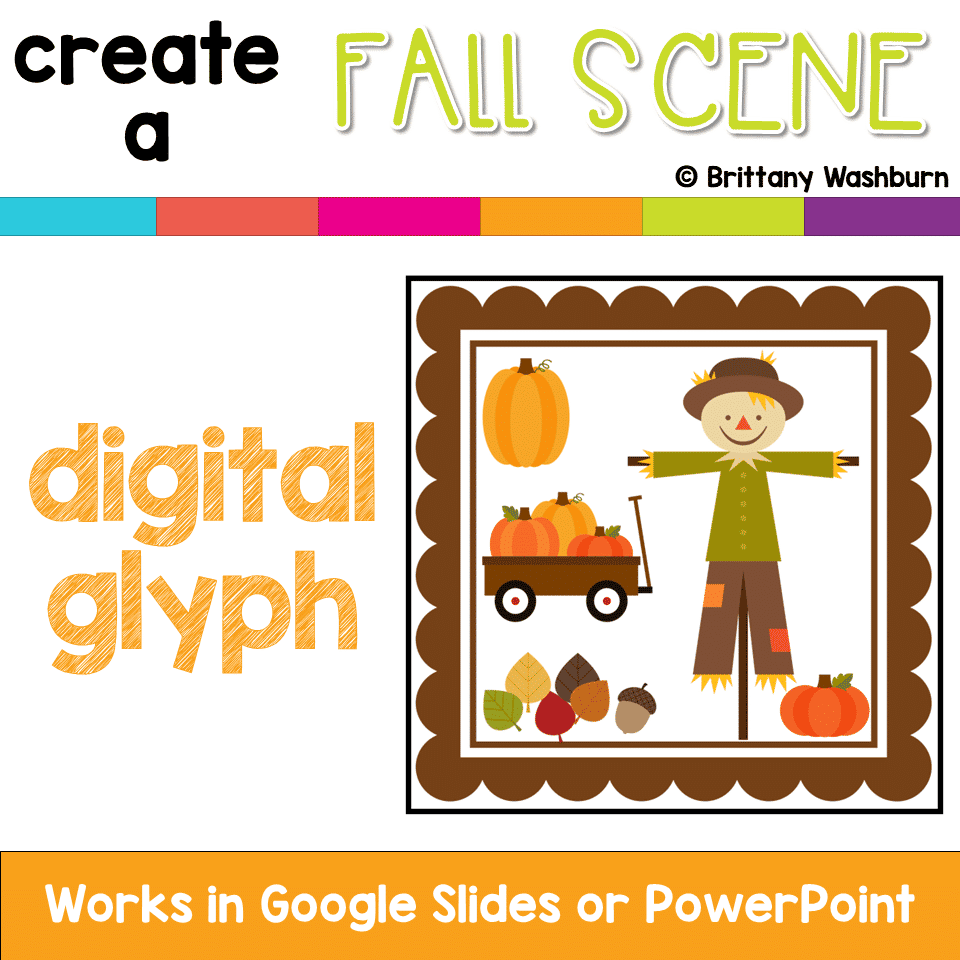 We can really push 3rd graders with an activity like this digital glyph. Challenge them to use keyboard shortcuts or at least get really efficient with the right click on the mouse or trackpad. The optional writing prompt at the end is a great opportunity to assess their typing proficiency too.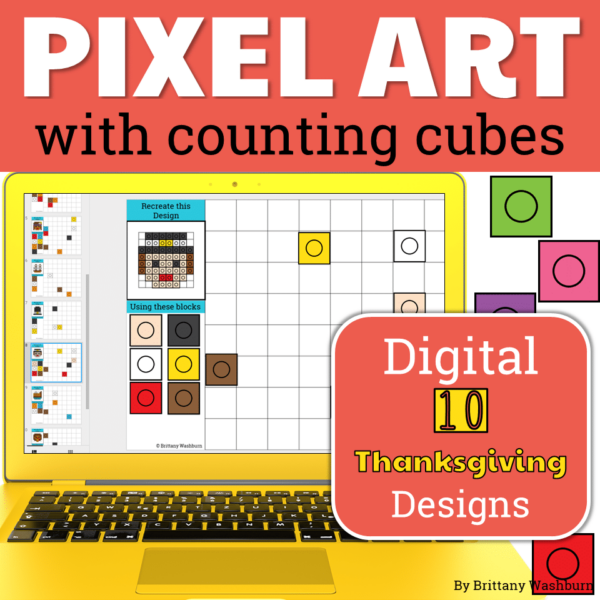 3rd graders can handle level 2 or 3 for these pixel art activities. If I want to provide a unique challenge I have them use their keyboard arrows instead of the mouse to move the pieces into place on the grid.
Fourth Grade Activities for November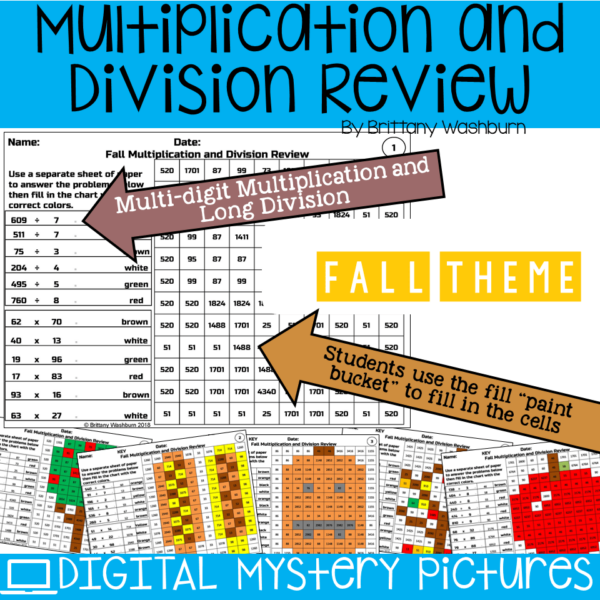 Depending on when 4th graders learn multi digit multiplication and long division, these digital mystery pictures make a great activity for November. If they haven't gotten to that math unit yet, 5th graders also love this activity and it is a great review.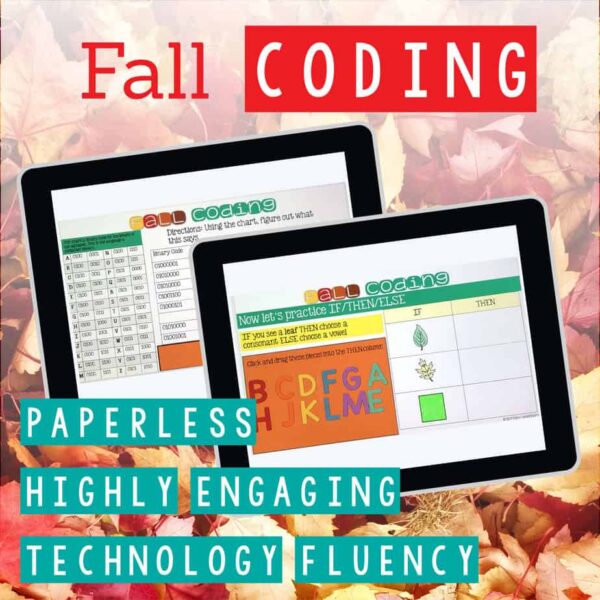 This coding activity is split between 4th and 5th grade. 4th graders work on the binary code slides and if/then/else slides. It makes a great precursor to the Hour of Code activities in December.
Fifth Grade Activities for November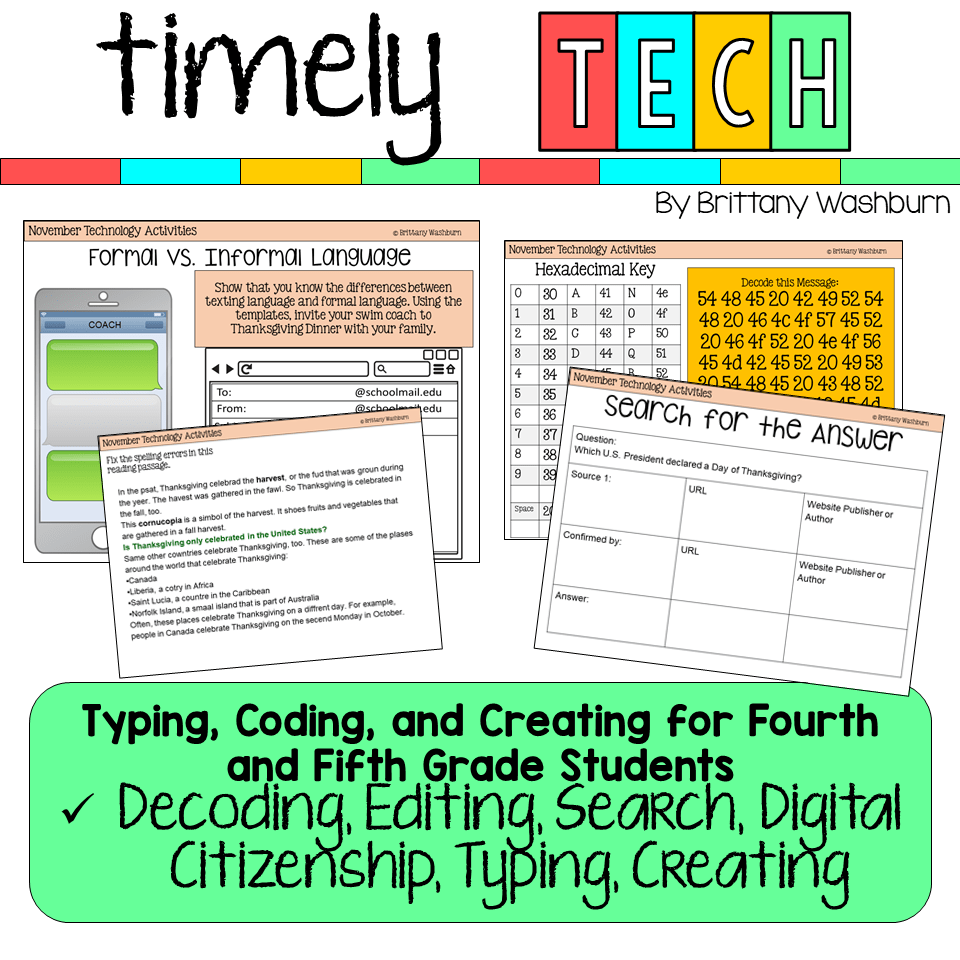 Timely Tech is back for 5th grade with some great tech skills review like online searching, editing spelling errors, and coding.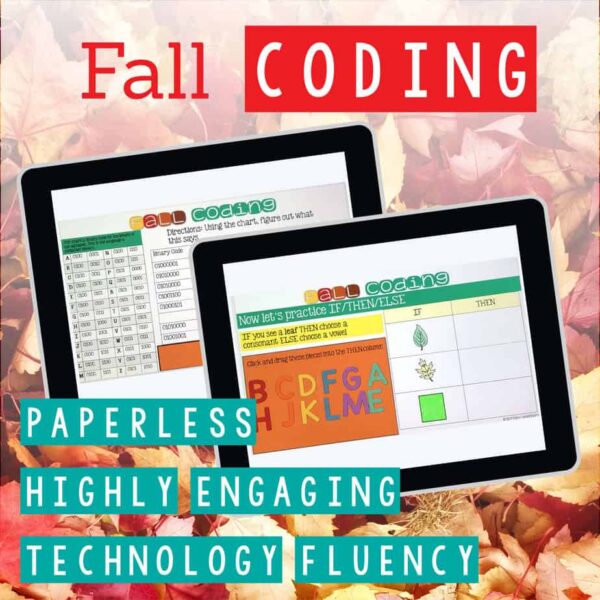 Fifth grade does the rest of the slides from this resource set. They will be totally ready to go for hour of code in December after this review of coding concepts.
There you have it, activities for grades k-5 for the month of November. Be sure to pin this blog post to get back to later!