Keyboarding Expectations Freebie
Start your year off right with this Keyboarding Expectations Poster. Getting ready to give your computer lab décor a makeover? Featuring bold colors and helpful academic information, this freebie is perfect. Just print and set up!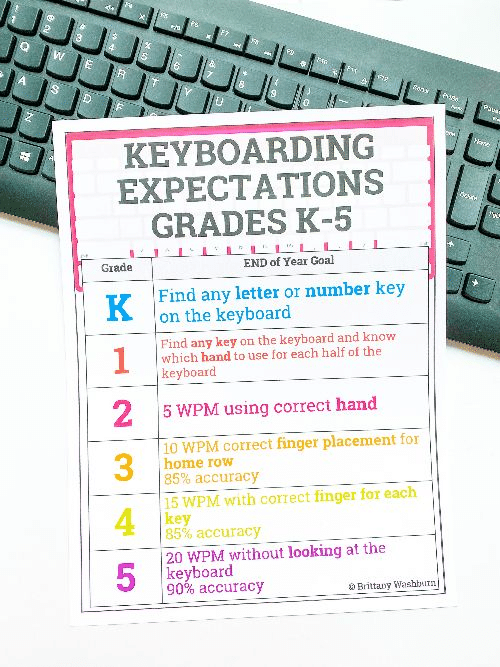 Keyboarding Expectations Poster
The poster has 2 versions and all of the text is editable using a Free font that works in PowerPoint or Google Slides. Prints on standard printer paper but the quality should also be good enough to enlarge it if needed.
The file is a PDF and there is a clickable link to make a Google Slides copy. If you need it as PowerPoint, download the Google Slides file to your device and open it with PPT.
Keyboarding skills have become increasingly vital in today's technology-driven world. As technology continues to evolve, being proficient in touch typing and efficient keyboard use is crucial for success in academics, careers, and daily life. Whether it's writing essays, sending emails, or coding, the ability to type quickly and accurately saves time and enhances productivity. By emphasizing the significance of keyboarding skills, the Keyboarding Expectations Poster helps instill a strong foundation that students can build upon.
Why Do My Students Need a Keyboarding Expectations Poster?
These posters will help give your students clear grade level goals for their keyboarding skills with a bulletin board you can leave up all year!
Tips for Teachers
a) Proper hand placement and ergonomics: Remind students of the correct hand placement on the keyboard and the importance of maintaining good posture to prevent discomfort or strain during long typing sessions.
b) Home row mastery: Emphasize the significance of mastering the home row, where students' fingers should rest between typing sessions. Reinforce the importance of returning to the home row after each keystroke to improve typing speed and accuracy.
c) Technique and rhythm: Encourage students to focus on developing proper typing technique and rhythm, highlighting the benefits of consistent practice and mindful typing.
d) Speed and accuracy goals: Set realistic goals for students to improve their typing speed and accuracy over time. Promote healthy competition or self-monitoring as students strive to achieve their individual targets.
Laminate your resources to protect from color fading. Lamination also increases durability if you decide to you move the poster around.
Consider printing several and posting them in several places to make sure students have them wherever students practice keyboarding.
Free Resource Library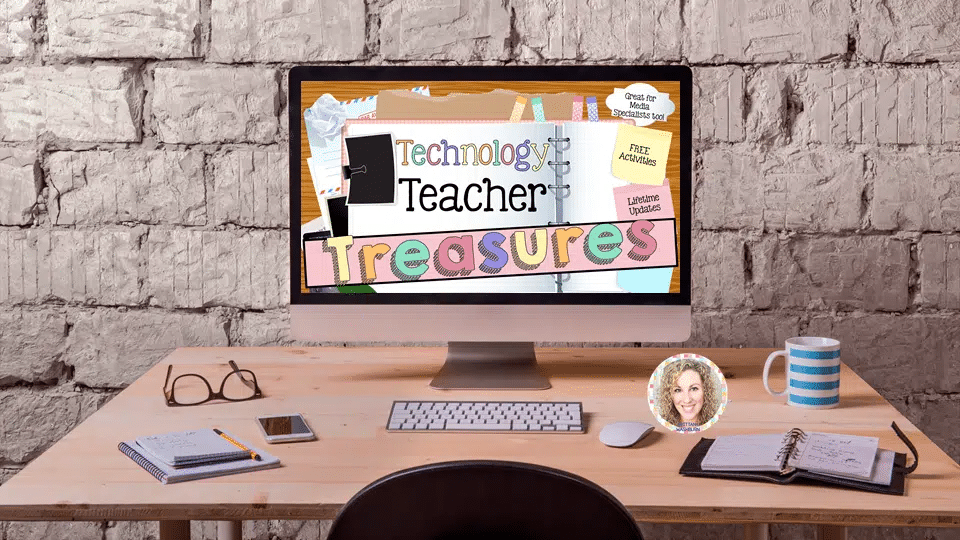 Check out the other freebies in my Free Resource Library for Technology Teachers! This is where you'll find all of my free downloads, subdivided into two main categories.
Follow the directions for access and enjoy!
As you prepare to transform your computer lab into a vibrant and engaging space, don't forget to incorporate the Keyboarding Expectations Poster. By setting clear expectations and providing visual reminders, this freebie will help your students develop valuable keyboarding skills from the start. By emphasizing the importance of touch typing, proper technique, and ergonomic practices, you can equip your students with the tools they need to excel in a technology-driven world. Print, set up, and watch your students' keyboarding skills soar!
Keyboarding Lesson and Activity Bundles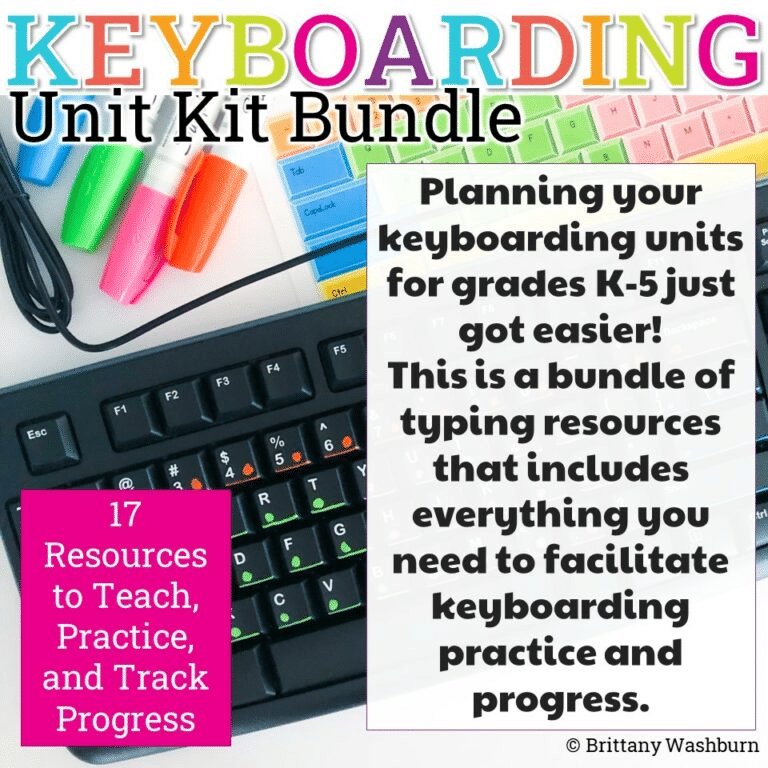 Planning your keyboarding units for grades K-5 just got easier! This is a bundle of typing resources that includes everything you need to facilitate keyboarding practice and progress.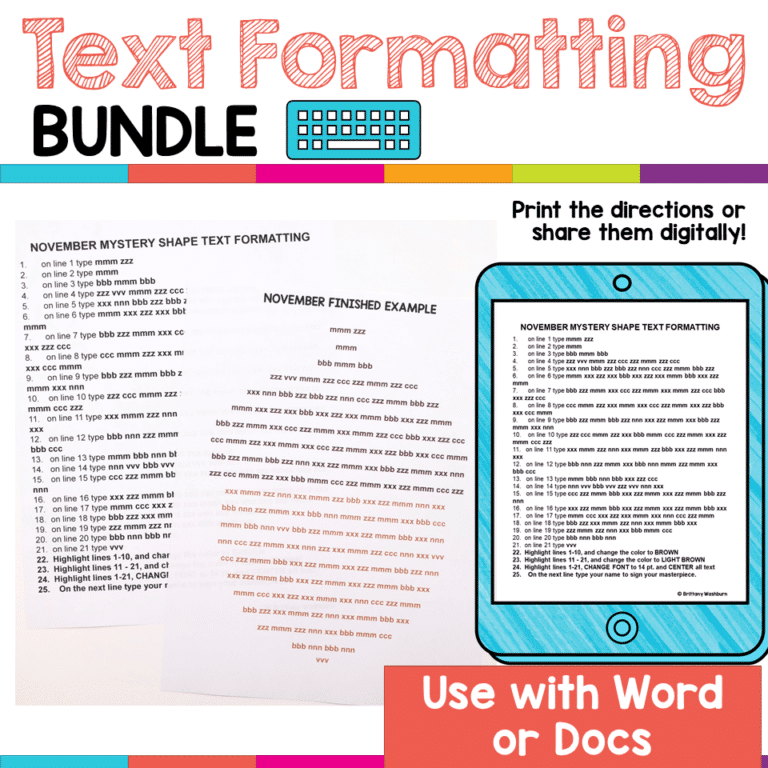 Text formatting is a great way to help students master word processing. Learning keyboarding can be super boring and tedious for students. These sets of formatting activities aim to bring engagement and a sense of purpose to the practice of typing. This is a bundle of all of my text formatting sets.
Each design has 2 sets of directions pages. The first one is lowercase letters and the second one is uppercase letters. This is to give you choice to match your student keyboards. When the students actually type the text, it should all be in lowercase to match the finished examples provided. There is one Advanced set that uses numbers and special keys as an extra challenge.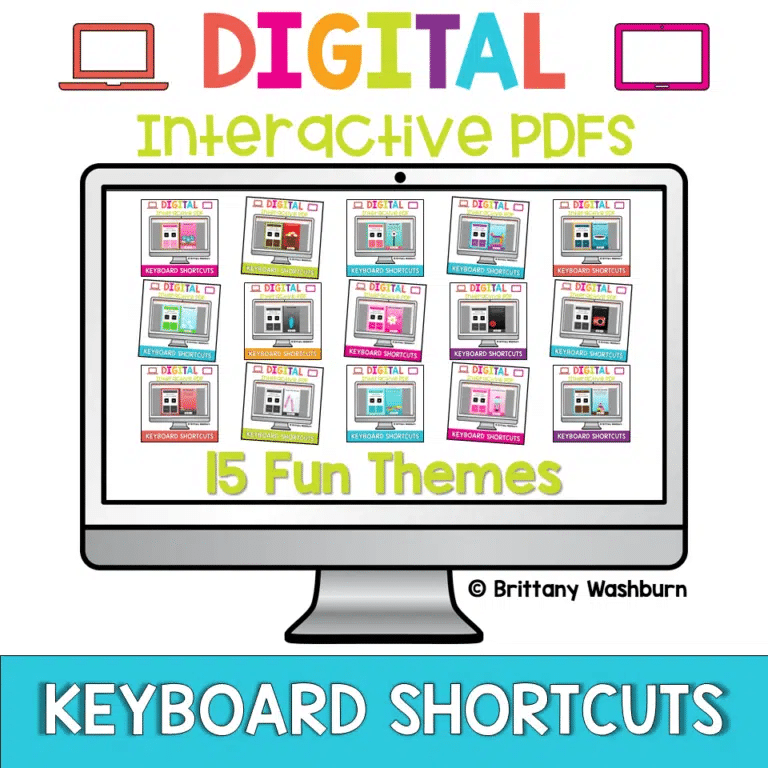 Keyboard Shortcuts Interactive PDF Games Bundle
Keyboard shortcuts "games" that can be completed on any device. Interactive PDFs are easy to use and students can practice their tech skills from any device! This set has a total of 15 themes.
Conclusion
You can also check out our other ideas for Technology Themed Décor for Classroom or Computer Lab here! Whatever you need, we've got you covered.
As technology continues to play a greater role in education, it's important to find new…