Teaching Digital Drawing Tools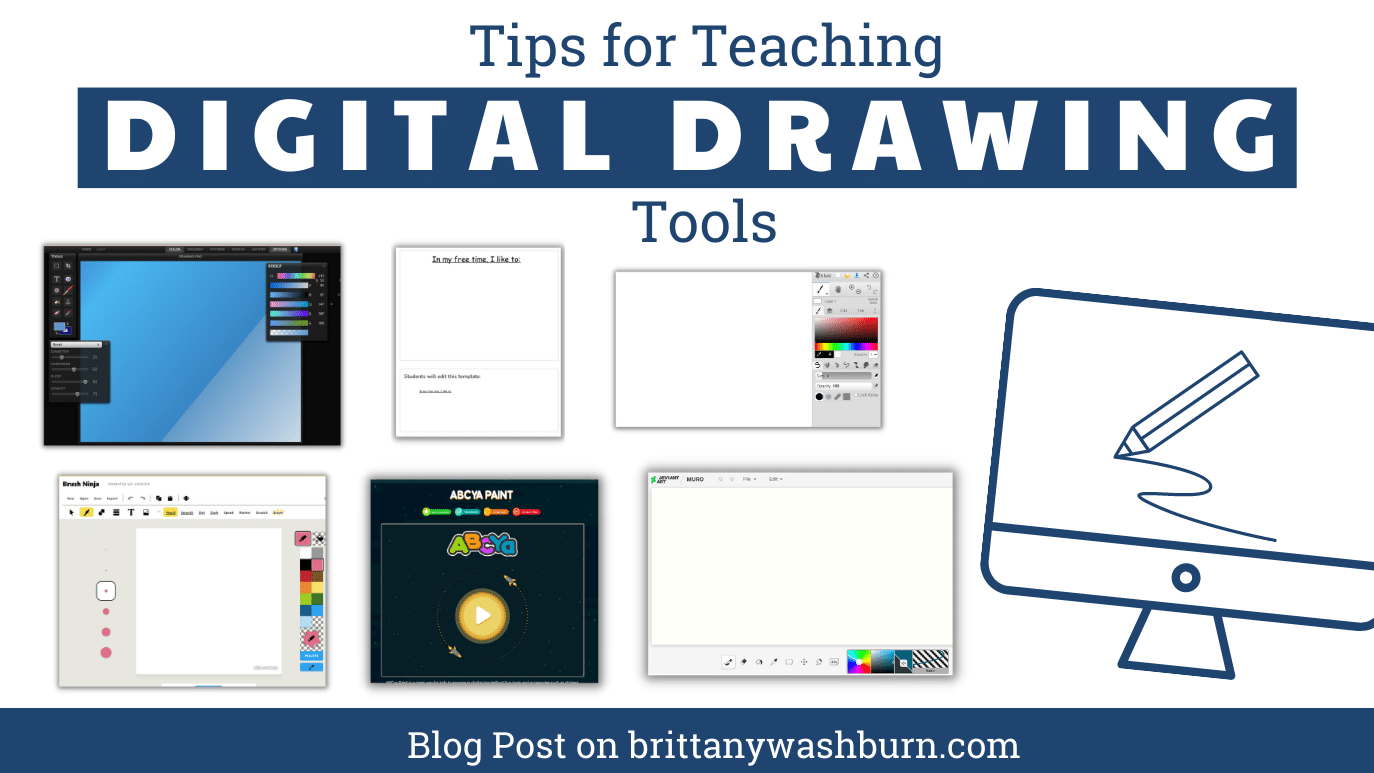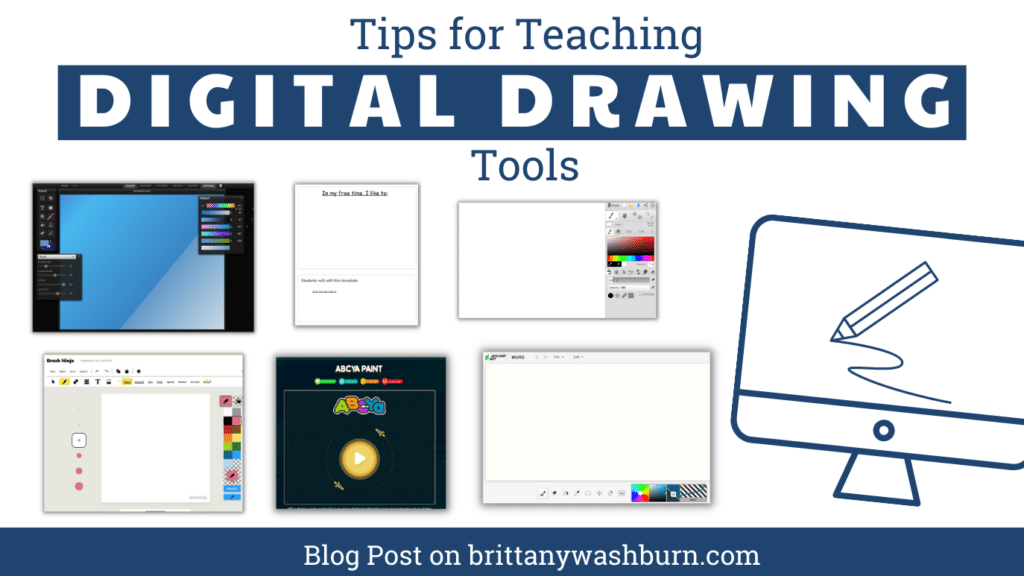 Digital drawing tools can be both a ton of fun and have multiple educational purposes. However, teaching kids how to use them often requires a more hands-on approach than you think.
My Technology Toolbox for Teachers courses include free guides to Google Drawing and Paint. I also have posts on How to use Google Drawing with Elementary Students and How to use Microsoft Paint with Elementary Students.
The main piece of advice we've heard over and over for teaching drawing tools is to just go slow. Here are some methods teachers in our community suggest:
The first time they use a drawing program, have them just explore the tools. The second time they use it, have them draw two lines so they have four squares. The next time, have students draw something inside each square (such as something representing each season).
Day one just focus on the brush and one color. Ask everyone to draw a circle and an x. Model how to use a few other tools and change colors yourself, but let them know that they have to go super super duper slow when moving the mouse. Demonstrate what happens when you go fast or slow. After that, do a short little paint activity once a month or so and add on new tools and skills as you go. By the end of the year students are great at it!
Once they are familiar with tools, have them begin to practice precision and control by having 2nd grade and up draw their first name, then a house with details. K and 1st can explore the tools and paint things such as basic shapes, letters or numbers.
Teach a lot of identifying what a tool is, how to tell if it is "on or off", troubleshooting, etc. When you move students into Google Docs or another word processing app, connect the tools in that program back to the drawing tool that they learned on and students will understand how to use them fairly quickly. Transfer application on a variety of websites too, so it is not just about learning how to draw but also about familiarity with types of drawing tool features.
When it comes to drawing tools, there are a ton of great apps to try. I personally really like an app called Paper. It is intuitive even for young students! Toy Theater has a couple of virtual painting options, but beware as the ads on this site might not be appropriate for kids. Here are several other apps that also come highly recommended:
While this program has you both draw and type, don't let that stop you from using the drawing tool components with pre-readers.
Kinders may only be able to type one word at the beginning of the year so have them copy the word you type. For example, you can do "fall" (after reading a book about fall), "tree", "pumpkin" etc. Then teach the space bar, backspace, capital letters and add a few words each week.
Write most of a sentence in Story Maker, save that prompt page as a .jpg and make it the background in Slides. Kinders brainstorm in class and add their describing words to fill in the sentence. Then they create the images, you save them to a folder and insert them into Slides and print.
First grade can bring sentences they already wrote with their homeroom teacher to the technology lab. Coordinate with the teachers that you intend to illustrate a sentence tied to a unit they're in, so a discussion before and help completing it if necessary is usually all you need to do. Typing first, then drawing!
For iPads, remember that the Apple apps Keynote, Pages, Numbers, Notes, PowerPoint and Photos have the markup tools built in, and those apps will likely already be on the iPad.
Wixie is a web-based program but has an app, as well. So you can sign on using your laptop while students sign on with their iPads. It is a paint, word processing, and presentation program all rolled into one super kid friendly package.
Aside from the ideas already mentioned here, drawing tools are a great way to make virtual learning more engaging and are even helpful with equations in high school courses and beyond. What standard will you hit next?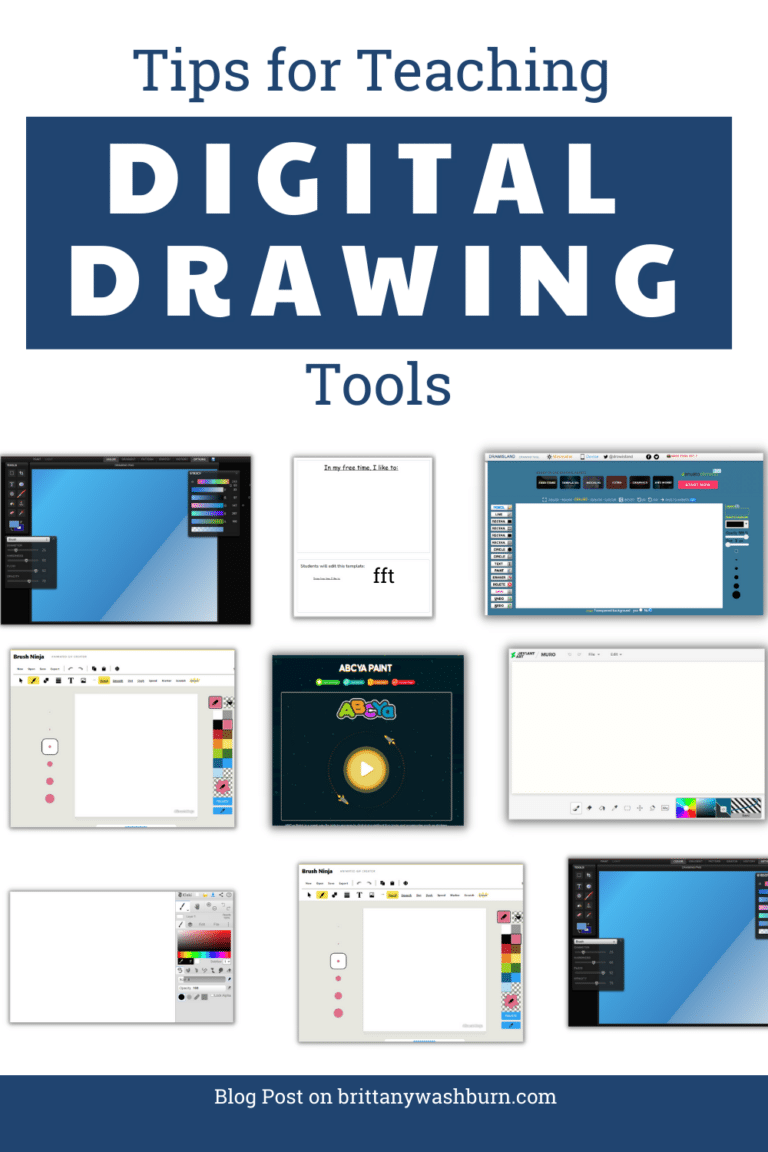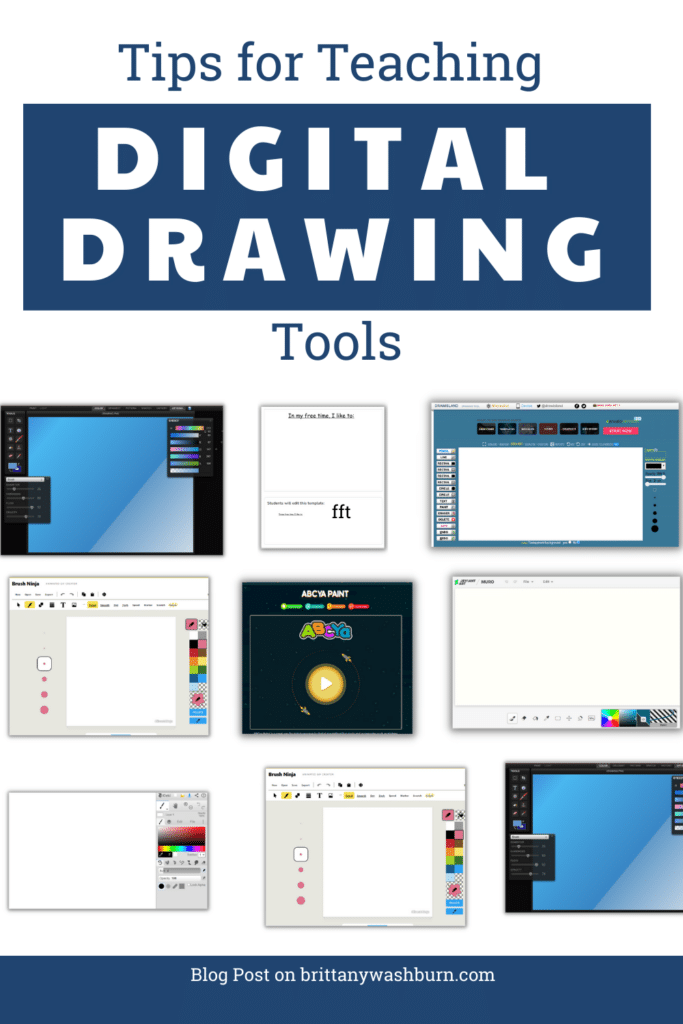 One of the most popular devices used by students today is the iPad. With its…