6 iPad Friendly Websites for Elementary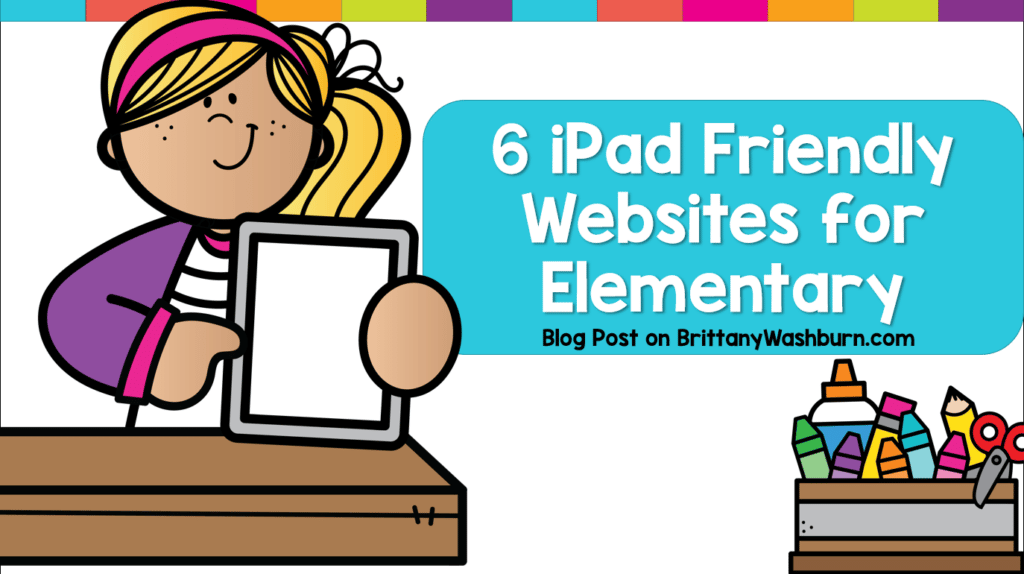 While there are a ton of great apps for iPads, accessing websites from an iPad can result in a little less user friendly. Most of the time it seems like our favorite websites have built apps to address that very issue, however sometimes it's nice to be able to stick with the same website layout you are used to. Having everyone on the same website regardless of their type of device can be very helpful logistically as well. Here are 6 great websites for elementary students that are easy to use on an iPad so your classes keep running smoothly!
Suggested Sites
More Ideas
For more ideas on how to navigate teaching students using multiple devices, check out my article on Web Based Digital Activities for Any Device.
You may also want to look at these 10 Kid-Friendly Browsers for the iPad. There are an awful lot of skills and projects that require browsing these days.
We hope you feel more prepared now as you tackle your next lesson!