Tips for Kindergarten in the Computer Lab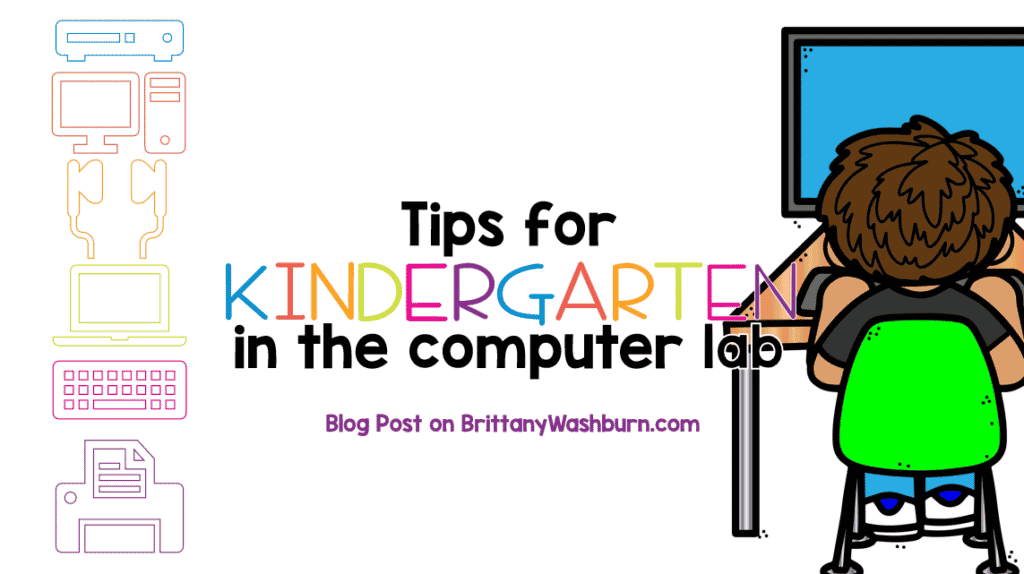 When I asked my Facebook Group to share their best tips for Kindergarten students in the computer lab at the beginning of the school year, they delivered! I compiled the advice into the list below. Many of the tips were repeated so I combined some of them.
Model and repeat over and over.
Practice directions left, right, up, and down.
Get to know the keyboard, screen, logging in and out, practice using the mouse and track pad.
Use shorter length activities to keep their attention.
Use websites like Starfall to teach mouse skills and how to navigate a website.
Whatever you think they can do, cut it in half and in half again!
Have a seating plan!
Use Clever badges for logging in.
Start with offline activities like LEGO challenges, drawing, read alouds, crafts, etc. and slowly introduce computers after several weeks.
Get parent volunteers or a teaching assistant if possible for the first few months of the year. 5th grade helpers work well too.
Establish routines.
The first time they go to the computers, make sure the computers are off so they can practice touching the mouse and the correct way to hold it.
Patience and visual models.
Technology themed books/stories to start each class.
Cut the cords off old mice and old keyboards to practice with.
Simple directions.
Computer rules coloring sheets.
Put a sticker or piece of velcro on the mouse button so they know which one to click without needing to look down (left click button).
Take it slowly and don't feel pressured to move through lessons quickly. If students need more time to master a skill, spend that time in Kindergarten.
Set up stations of activities and work with small groups on computer skills. The other stations can be independent activities like coloring tech themed worksheets and watching tech themed videos that are set up already.
Assume students do not know letters and numbers yet. Take the time to practice with them.
Kindergarten students probably can't read yet so plan to do everything together.
Be patient!
Would you add anything else to this list? Kindergarten (and PreK) in the computer lab is exhausting until about January and that is normal! Keep at it and eventually they'll get the hang of your routines.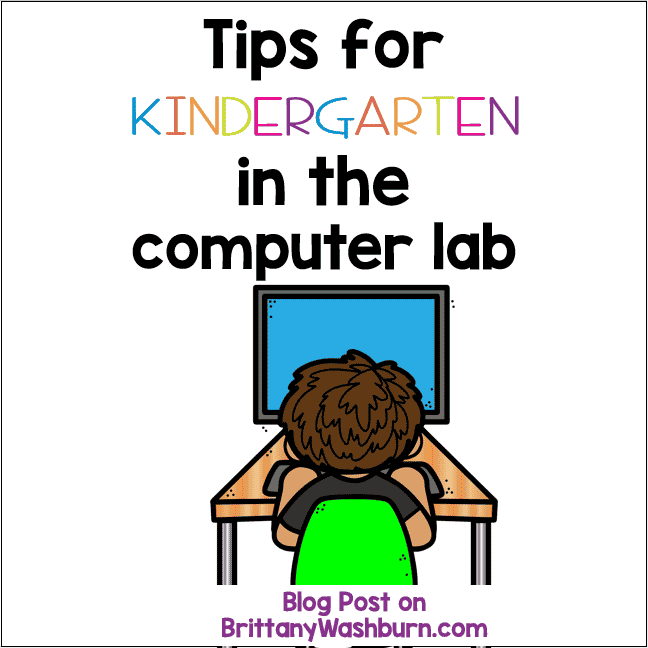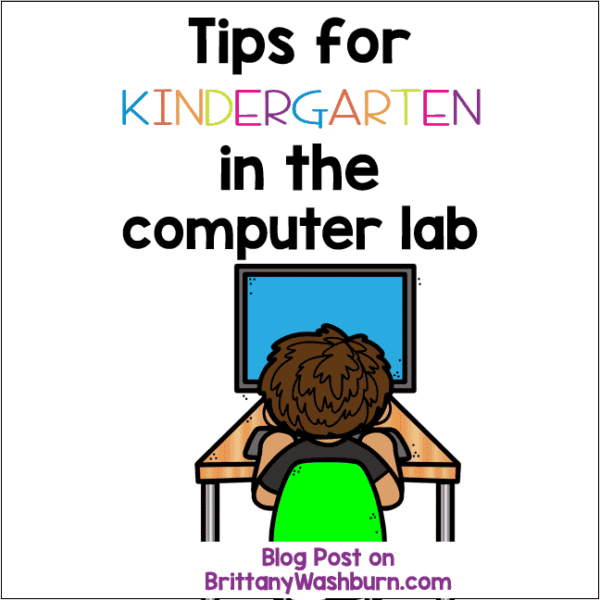 If you need technology resources for Kindergarten students, here are some of my best sellers: