Tips for Teaching Online During Distance Learning
We are in unprecedented times, my friends. It seems scary to completely change up your teaching methods, which is why I decided to write out some tips on the logistics of teaching online. I used my experience working at a virtual school and also teaching elementary technology to pull together ideas and resources you can use right away.
General tips for anyone teaching online suddenly:
There are 2 main things that there is no avoiding. 1. You need a place to store assignment links, directions, and files. 2. You will have to make videos of yourself teaching.
Once you get on board with these facts then the logistics are manageable. The truth is, you're already a great teacher and that doesn't change when the students are at home.
For #1, I recommend a class website. Weebly is my favorite platform, and I have this resource for building a teacher website using weebly.
Take the time to make a page for each subject area at least. The first class website I built for teaching technology I had a page for each assignment. Then all I had to do was let students know which page to go to and they had everything the needed for the lesson. It is totally fine to get started with a page for each subject area because you can add titles like dates to the page so that students know what to do and when.
For each assignment be sure to include written directions. Even if you make a video (which I'll get back to in a minute) you will have students who need to see the written steps. Pick a layout for each assignment, like the directions in the left column and the links and files in the right column. This will make one less hurdle for your students to jump when learning the procedure of accessing their online assignments.
For #2, Your students still need you and your teaching style. Pick a digital tool like Screencast-o-matic or screencastify to record yourself teaching. I have this blog post about creating flipped lessons. See question 5 below for specific video tips.
Now on to the Q&A for teaching online.
1. How do you make connections with students in an online environment? 
Making connections is still so important regardless of the educational environment. Students need to know that they are cared for and understood. The absolute best way to do this is with regular phone calls. A 15-20 minute call once a week to each student in your homeroom is enough time to check on them academically and emotionally. Use a tool like Google Voice so that you're not giving out your actual phone number.
You can have parents/students sign up for a call using Sign Up Genius or you can do random calls and try to reach as many people as possible. Make a checklist and work your way through it.
In addition to phone calls, positive praise via email or your learning management system keeps students motivated. Send them GIFs or a digital sticker that shows that you're proud of their work and effort.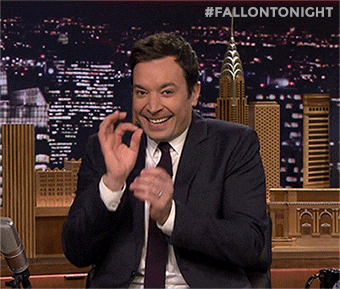 2. What strategies, digital tools, and/or resources do you use in an online learning environment to encourage collaboration between students?
Collaboration seems challenging at first glance when teaching in an online environment, but there are actually some great digital tools that make it easy. Padlet is my favorite tool to use because it supports so many different file types and conversation methods. I have this blog post with strategies for using Padlet.
At any age, students can leave brief comments and then Upvote or Like each other's posts (and older students can comment constructively as a discussion). The live nature of Padlet makes students feel connected.
3. What strategies, digital tools, and/or resources (if any) do you use in an online learning environment to collaborate with parents?
Parent communication is hard anyway, but when working in a virtual learning environment it can be especially challenging. Parents are critically important to student learning when students are at home. Parents need to understand the expectations on themselves and their child in order to be successful. Just like the tips I shared above for staying connected with students, the same applies to parents. Call the house and talk to them as often as possible. Send positive emails that are short and sweet to keep them informed and motivated.
It is almost guaranteed that someone along the way will misunderstand an assignment. A quick phone call can remedy it in 5 minutes and take all of the stress out of something that could have been tense over email.
4. In an online learning environment, how do you communicate relevant information and ideas effectively to students and parents?
Since we are all so familiar and comfortable with email, it makes the most sense as a main communication tool. Put together brief but informative emails to send to the parents (and students if they are older and working independently). If the details you need to provide are extensive, make a video of yourself and link it in the email. It is very important to provide BOTH video and text when you have instructions to accommodate multiple learning styles.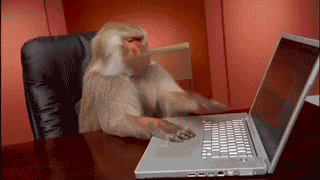 5. How do you engage students in an online environment?
This is probably the topic that is stressing teachers out the most when thinking about changing to an online learning environment, but to be honest it is the easiest part. Good teaching is good teaching. Those strategies don't change.
Plan on recording yourself teaching and provide the same high-energy instruction you always would. While there is a desire to be on a live video with students, there are some major downfalls to live teaching. The number one being distractions. It took a LOT of practice to get good at moderating student comments and questions while demonstrating topics live. No one can master that in a few short weeks. Save the live videos for lighter topics, simple directions, review, and social/emotional check-ins. Pre-record videos for anything that is actual new academic content. That way students can watch it as many times as needed when they are focused and ready.
Take a look at
this page of my website
to see an example of how I screencast my directions for students.
6. What specific virtual activities do you do with your students, and what procedures are in place to ensure they are run successfully?
I absolutely love using digital interactive notebooks in the virtual environment. Google Slides makes it really easy because a file can be shared with a simple link. If you're not already using Google Classroom, it can still be done even if students don't have accounts. Drag and drop or typing short answers on a slide can be done in just a few minutes and can show you what students are understanding from their assignments.
For the task you want students to complete, have a slide duplicated for each student in the class. Students are already used to using their classroom numbers for other tasks, so the same procedure can apply here. Have students complete their numbered slide and you can watch it happen in real-time and then check it over again later. Of course this method isn't foolproof and students will accidentally work over each other, but by the 4th or 5th time you complete this activity type it should go smoothly.
Try this free digital activity with your students to practice the logistics of digital interactive notebooks in a fun and engaging way. 
Kahoot also ends up being the perfect tool for an online environment because everyone can see the progress on their own screen. This is a great activity to do during a live session so that the teacher can facilitate the changing of questions. It makes a great review activity to complete together.
For tasks that students complete on their own time, the list is nearly limitless. Have a place (like a learning management system or class website) with links and directions and a place for students to turn in assignments.
Challenge students to complete assignments that will make them think. As much as we love the data we receive when we put students on a program, we can't have them do these programs all day every day. Students also will be more engaged and motivated when provided open ended tasks and an opportunity to be creative in the process of showing what they know. Balance is key for the activity types.
There you have it, my best tips and tricks for the logistics of distance learning. Please let me know what other questions I can answer. I started a thread about it in my
Facebook Group
.
If you're a technology teacher and are looking for both print and digital resources to get through distance learning with ease,
check out this resource page
.