Top 8 Quiz Maker Tools for Teachers
Paper quizzes and answer keys are so time consuming, and time is a commodity no teacher has an excess of.  These online quiz maker tools will help you get back a little .  Maybe you'll even get to drink that cup of coffee while it's still hot!
Quiz Making Tools
You can manage classes and quizzes, attach multimedia files to questions,  utilize robust report tools, and make quizzes in multiple languages.
Create exams & assessments with advanced quiz settings such as time limits, public & private test access, randomize questions, instant feedback,  video, audio, and ability to embed exams in WordPress & Google Sites.  Essay, multiple choice, matching, short answer & more question types.
This one has a question bank and templates as well as custom quiz creation, and includes aesthetic customization options.  Randomize questions, shuffle answer options and set a time limit for answers.  Add feedback for each question based on learner scores.
Visually appealing quizzes plus in-depth reporting and analytics.  The platform also allows you to create other learning tools such as mind maps, flash cards, slides and even a full course builder.
Great for chromebook and otherwise Google dependent classrooms. You can insert files from Google Drive, choose from ten question types, and make an answer key on certain question types.  Flubaroo quickly grades multiple-choice or fill-in-blank assignments.
You can create interactive multiple-choice, short-answer, jumbled-sentence, crossword, matching/ordering and gap-fill exercises.  It also allows you to set time limits, assign weights to different question types, offer hints at the expense of losing some points and set penalties for incorrect answers.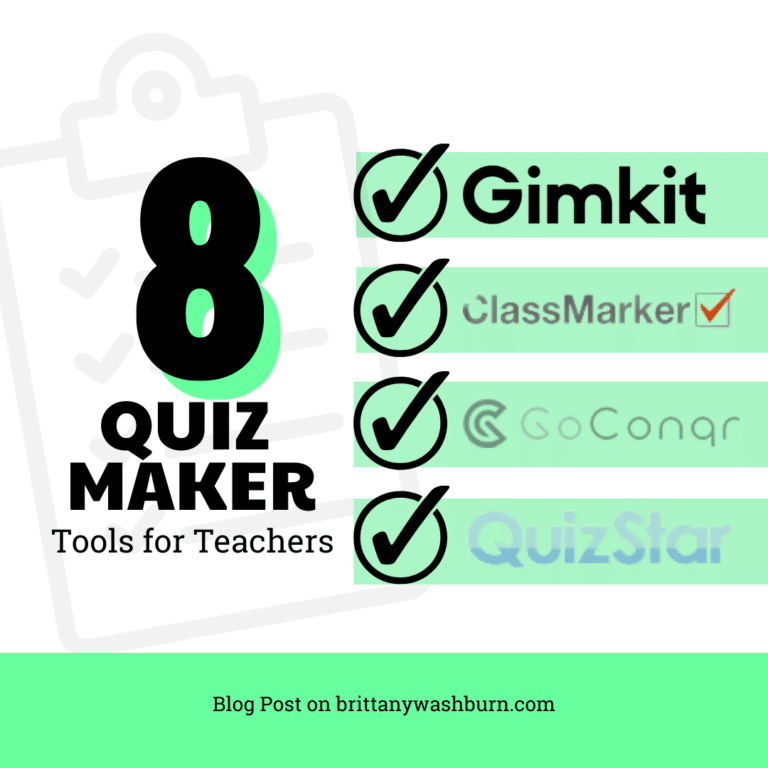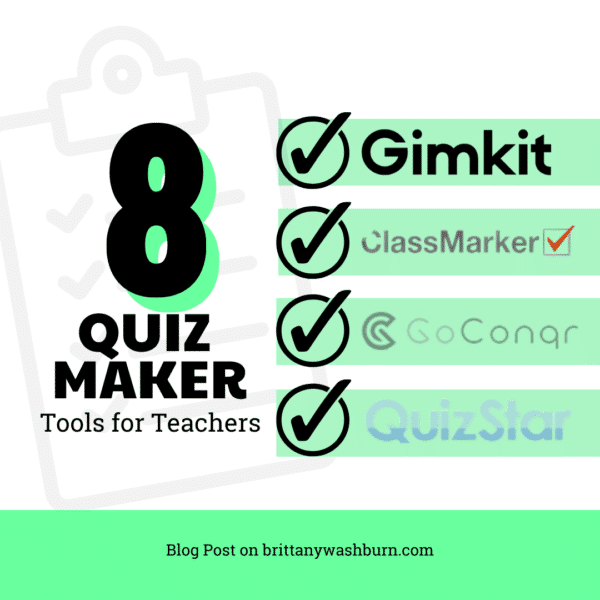 Quiz Makers for Engaging Test Prep & Review
Great for both in-person and distance learning, since students answer questions on their own devices. 
Host live events where students answer timed questions or give student-paced challenges.  You can create a quiz from scratch, use their question bank to mix and match questions, edit a template, or reuse existing games.  Visual reports help you assess how the class performed, and identify difficult questions.  
Students answer questions at their own pace, and each student will get exposure to the questions multiple times to ensure mastery.  Assignments are taken care of and graded for you. Remote lesson plans with your content can be created in minutes.
You know what will work best in your classroom.  If you try one thing and find it isn't working as well for you as you'd hoped, then try something else next time. Whenever you are considering a new quiz maker, here are the things you should be on the lookout for:
Supporting all the question types you may need

Auto-grading

Ease of quiz creation

Ease of login for students

Meaningful student data 

Functionality such as changing due dates for absent students, or allowing retakes

Students and parents can log in to see graded quiz results

Ability to copy quizzes for re-use in other years/classes

Option to include images, sound bites or media clips

Engaging options for conducting quiz-like prep & review sessions
Pin this blog post to get back to later:
Check out these other blog posts:
In recent years, there has been an increasing emphasis on Science, Technology, Engineering, and Mathematics…