17 Free Educational Websites for High School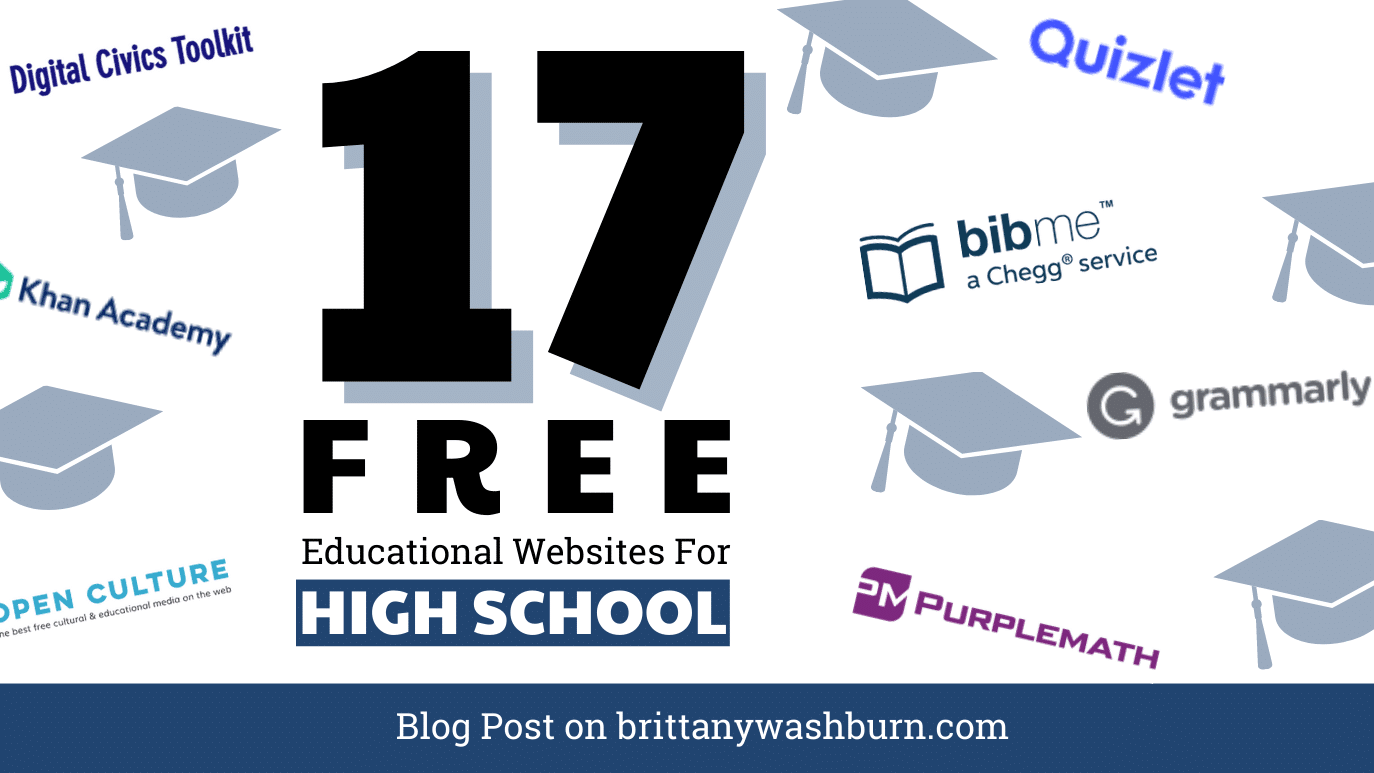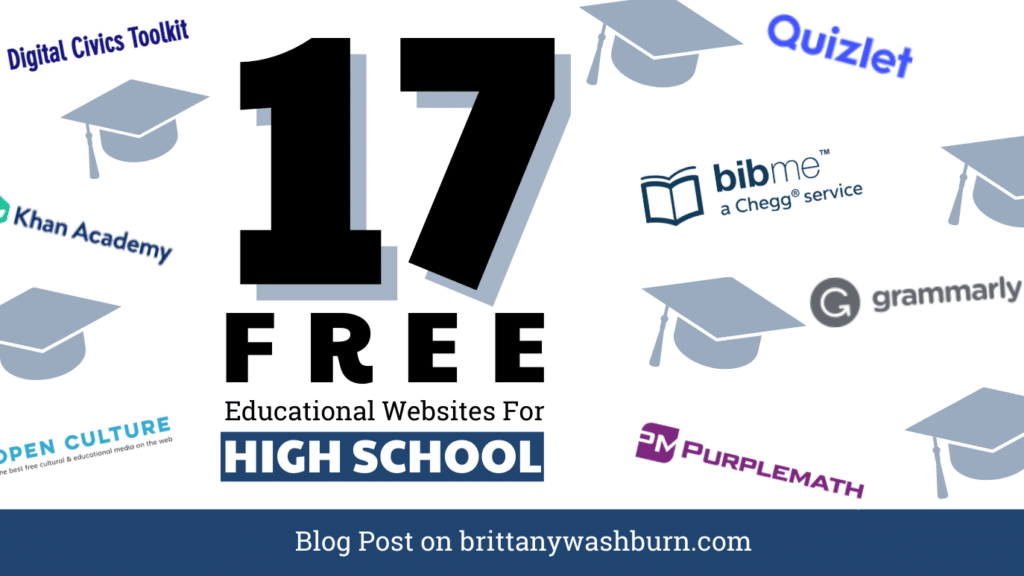 These are some of the top free educational sites for high school. I've focused here on websites you can let your students roam free on because the entire site is filled with educational tools to equip your students for academic success.
All subjects:
Free educational videos and resources for middle school through college iIn math, natural science, social science and humanities. Your students can study independently, you can use content for your lessons or you can create playlists for your students to review.
Incredibly helpful, straightforward, standards-aligned videos, practice exercises and articles. Topics for 7-12 include math, reading & language arts, science, economics, arts & humanities, computing, life skills and test prep. Teachers can also assign work and track student progress with a teacher account.
This website will help your students get their citations correct in APA, MLA and Chicago Style.
Students can equip themselves with learning tools and flashcards to help them study for almost any topic your school offers a class in.
English:
This site offers tens of thousands of free ebooks.
http://www.openculture.com/freeaudiobooks
Features free audio books.
Advanced spelling and grammar checker with browser plugins.
Math:
Struggling students can use lessons to help with algebra and beginning trigonometry courses, as well as test prep.
Social Studies:
A free introductory history course that establishes an interdisciplinary foundation of historical thinking practices, and a free standards-based world history course that builds upon those foundational skills in preparation for AP, college, and beyond.
https://www.digitalcivicstoolkit.org/
A collection of resources for educators to help high school youth explore a range of civic opportunities and dilemmas with modules focused on: Exploring Community Issues, Investigation, Dialogue, Voice, and Action.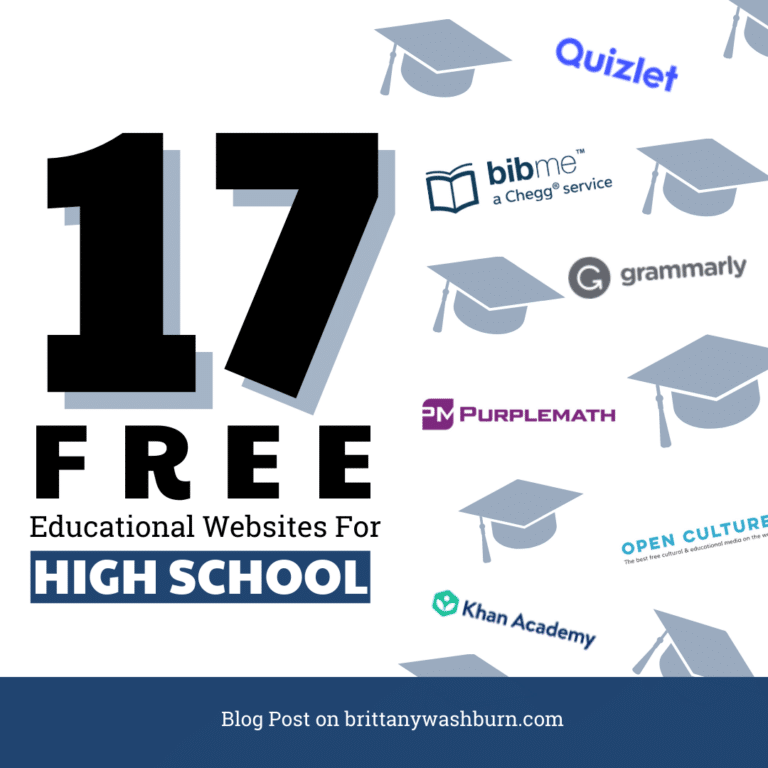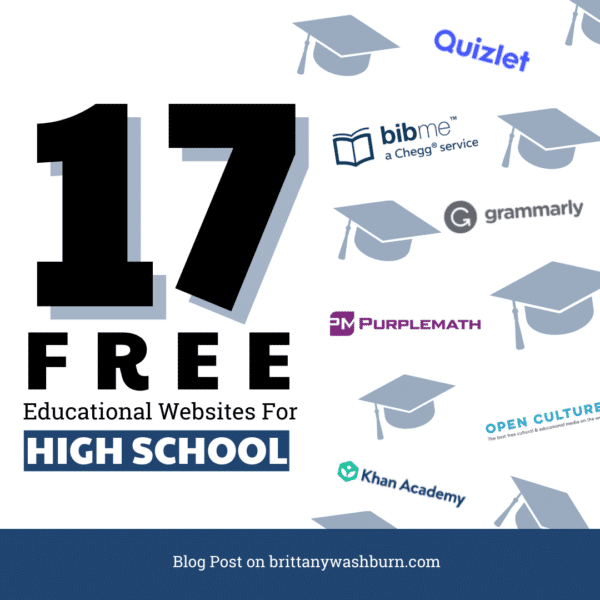 Sciences:
An online portal to NOVA, which claims to be the most-watched prime time science series on American television now in its fifth decade of production.
NCLab provides data analyst and Python developer career training programs that deliver the knowledge, practical experience, competency, and confidence needed to give their students an early competitive edge in STEM skills.
Let students explore science experiment ideas, facts, brain games, quizzes and videos.
Arts:
Students can view art, history, culture and science pieces as well as participate in themed activities and games. They also provide educator resources and digital tools through the Smithsonian Learning Lab and Smithsonian's History Explorer.
https://artsandculture.google.com/
Your high schoolers can explore and interact with art and architecture around the world, with new picks featured every day.
https://www.adobe.com/express/create
Let students create impactful social graphics, web pages, and short videos in minutes. Graphics can be used to make science fair posters, social studies infographics, math flashcards, etc. They can turn field trip journals, language arts essays, lab reports, and more into dynamic web pages. Book reports, physics explainers, poetry analyses, and more can be shown as video presentations.
Organization:
A gamified to-do list to help students keep themselves organized and motivated.
Pin this blog post to get back to later: