ELA Digital Tools to Use in the Classroom with Ideas for November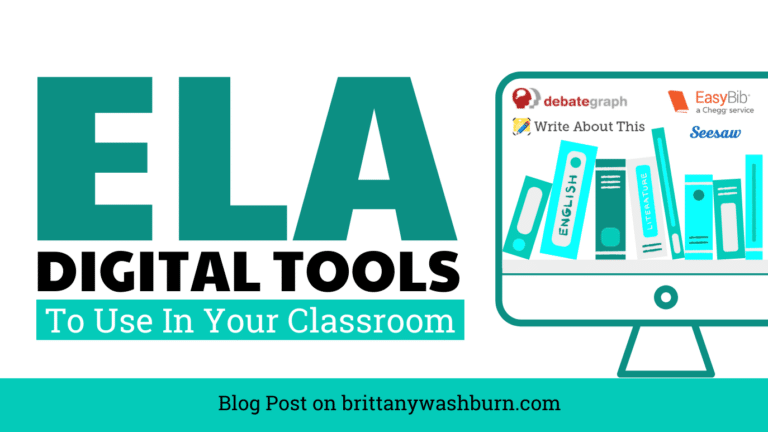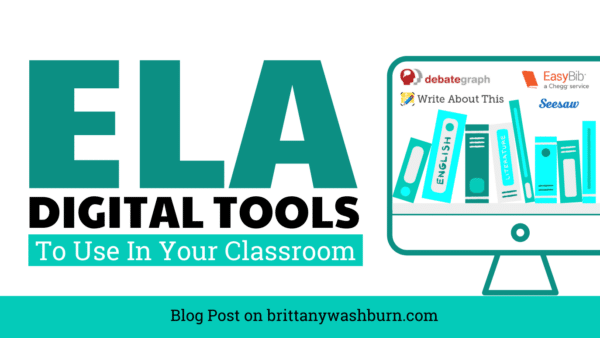 ELA Digital Tools to Use in the Classroom
Integrating technology into your English Language Arts curriculum has never been easier with all the digital tools available for low or no cost. Go beyond substitution (just typing text or reading ebooks) with these highly interactive tools that will redefine learning in your ELA classroom this fall!
Primary Grades
Write About This is a platform that generates visual writing prompts and allows students to create their own prompts or respond to generated prompts on the site or app. There are 375 prompts, and students can create even more to inspire creative writers in their class.
Photographs are used as a way to inspire writing, and students will love to take their own pictures to create custom photo prompts for the class.
Use as a full assignment or as a quick write bellringer to start the class or inspire discussion. The app is perfect for primary grades and beginning writers. Available on GooglePlay and the App Store for $2.99-$3.99, there is also a free version that works well and allows students to use most features.
Try some Thanksgiving writing prompts for November to write about gratitude or acts of kindness. These are perfect to share with parents and the school community.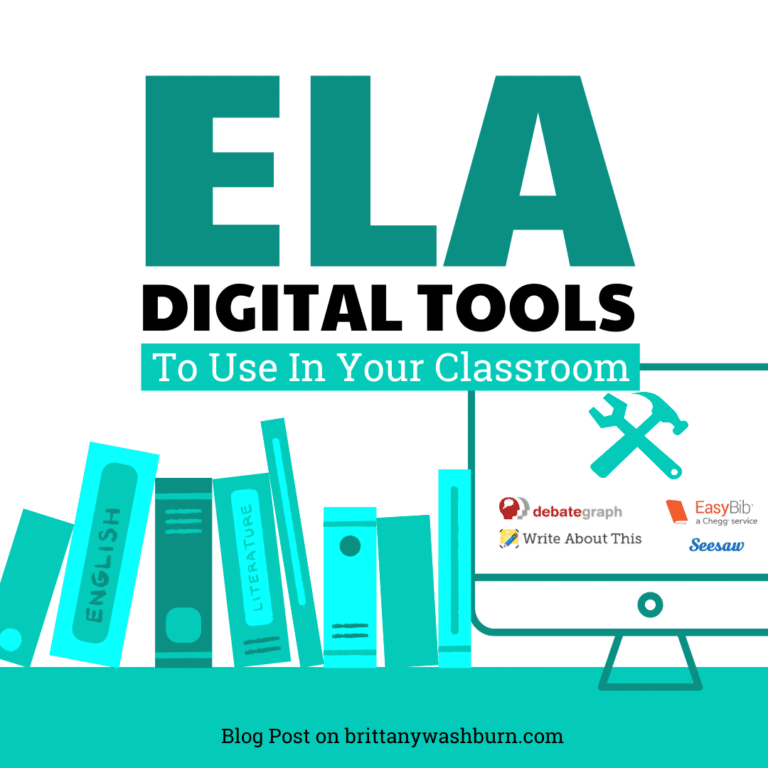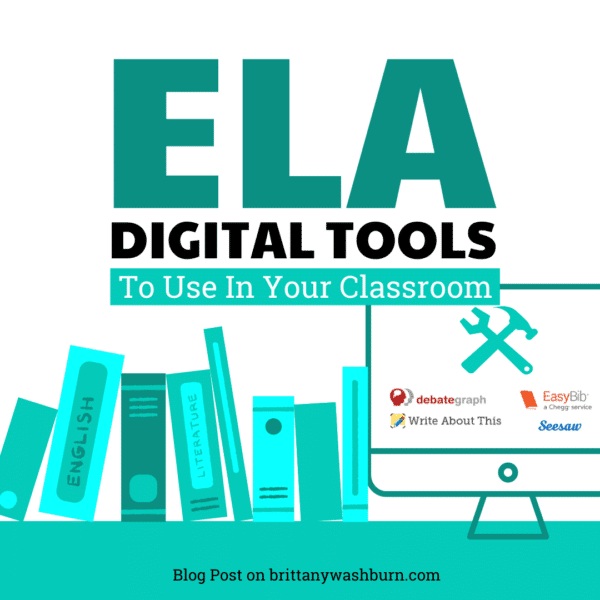 Share the magic of Reading Rainbow with your students that we had as children. Video field trips with Levar Burton, hundreds of digital books to read (which students can hear read by fluent readers or read on their own), games, animations, lesson plans, and parent or teacher dashboards to track student reading make this app an A+ for students in grades K-3.
Subscriptions are $4.99 a month or $39.99 per year, but Skybrary does offer a Title One program. Schools that qualify can receive a free classroom subscription.
Check out a title like Thank You, Miss Doover where Jack's teacher instructs the children on how to write thank you notes.
Incorporate into a Thanksgiving or gratitude lesson this month.
Art inspires writing with this amazing digital platform. Students view gorgeous illustrations and can pull them into their own digital books as they write their own powerful stories filled with voice.
Created books are also housed online to allow students to read and explore beautifully illustrated writing. Students are encouraged to share their own stories on this safe, unique platform.
Storybird is also free, so you can view, create, and assign online. In addition, Storybird also uses its platform to allow users to create bound books, journals, and even phone cases of their creations (for a cost).
November 4th is Book Lovers' Day! Although this little known National holiday falls on a Saturday, your students can create and share their love of reading and books all month long.
Seesaw can be used in all content areas, but in this student-driven portfolio is particularly powerful in Language Arts. Students (and teachers) can upload student video to show reading fluency and even story creation. Parents gain access and can see what's happening in class via videos and pictures.
Teachers will love the conversations Seesaw will facilitate with parents. Knowing what their child is learning and watching their growth via video in an easy, safe format (parents must have codes to view their child's class) is the next best thing to being there.
Try this: Have your students write gratitude poems for their parents or loved ones and record videos of their presentations before Thanksgiving break.
Intermediate Grades
Kahoot is an online quiz platform where students reply in real-time in a competitive environment. Responses are coded by hitting the correct answer (colored shape that corresponds to the answer on a large screen) on the device. Faster, correct responses earn more points.
Create your own Kahoot quizzes or use some of the thousands already created and shared by other educators. It's all free! Check out quizzes to review grammar, common core or state tests, figurative language, root words, and more.
Perhaps you've used Kahoot to review with students in the classroom, but have you tried letting students create their own quizzes with Kahoot? Creation is such a powerful part of this platform. Allowing students to review by asking questions and presenting them in groups or to the entire class can help facilitate deeper learning.
Read some articles about Veterans and patriotism during the month of November for Veteran's Day. Have the students create their own Kahoots to review the concepts and vocabulary in their reading.
Teaching our students to avoid plagiarism and cite all sources becomes even more imperative in intermediate grades. Gone are the days, however, of memorizing punctuation marks and spaces for various types of citations.
EasyBib makes it simple to generate bibliography or works cited pages for any format. Traditionally, most intermediate grades use MLA citation. Type in a website, book, or database (among dozens of other options), and the citation is generated automatically. Make sure to let your students know how difficult this was 15 years ago!
Celebrate November 15, National Philanthropy Day, by having students research charitable causes, and practice citing their resources using EasyBib for a short, mini research project.
Collaboration, speaking, and sharing viewpoints are standards in ELA. DebateGraph is an online tool that helps students contribute to and create maps on virtually any topic imaginable. Pose a question for your students from literature or have them dissect articles involving current events. Maps can be embedded into websites, and many organizations such as CNN, the White House, and the UK Prime Minister's Office use and create DebateGraphs to collect resources and opinions.
This unique tool can be used in English or Debate classes to formulate arguments.
Check out current events this November and incorporate the tools into debate lessons.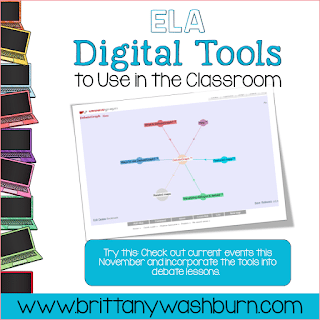 There are so many ELA digital tools to use in the classroom from writing to reading and collaboration. Many sites and applications also give a parental component to bridge the gap from the classroom to the home. Try some of these ELA digital tools to enhance your curriculum this month and challenge your students to redefine their learning.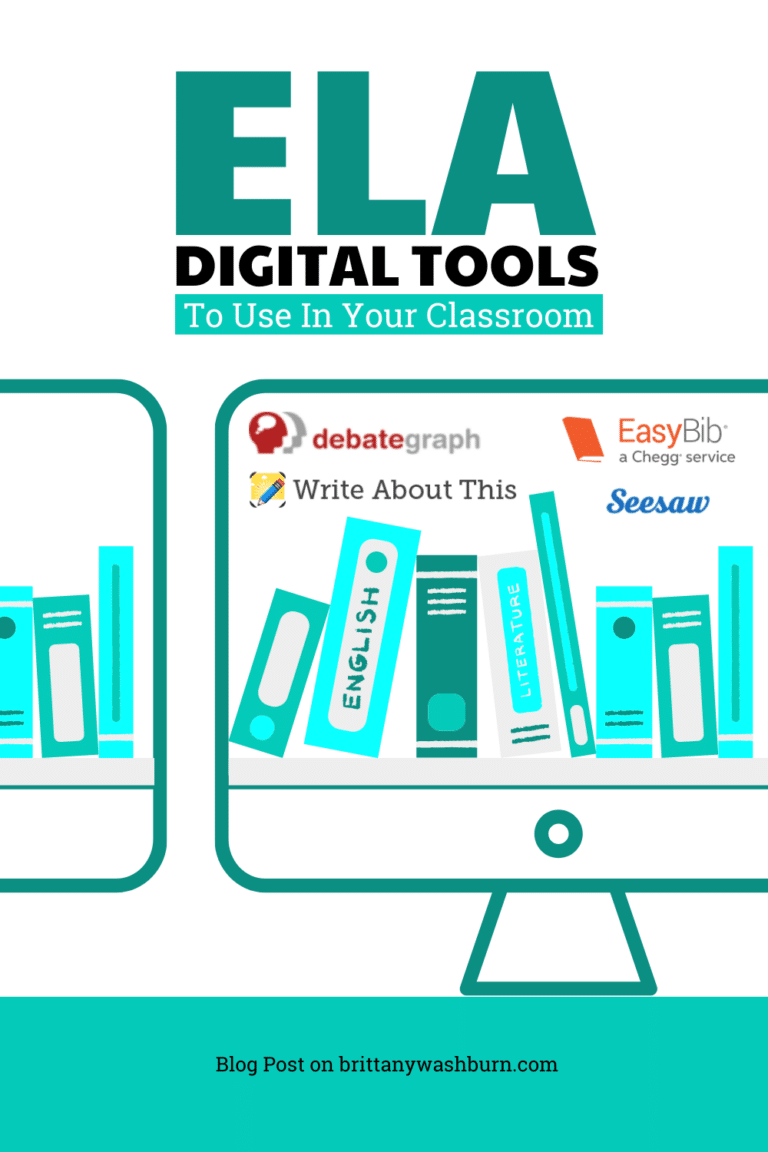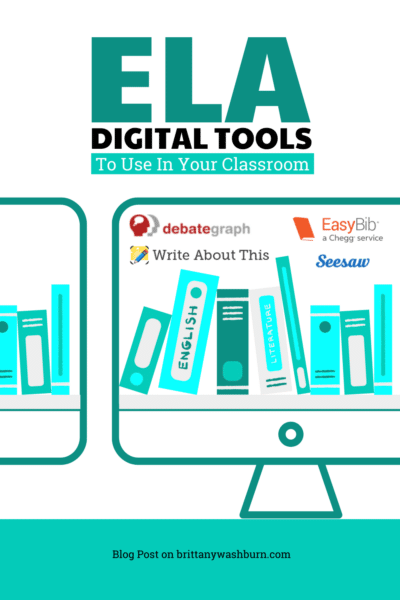 Integrating literacy into your tech classes is easier than you think with these tech tools…