15 of the Best Virtual Lesson Topics
When the need arises to jump into virtual lessons, it can really help your confidence to have ideas ready to go. Check out my advice on how to Set Up Your Virtual Teaching Space Like a Pro, as well as 25 Virtual Teaching Tips from Teachers. Then, here are 15 of the best virtual lesson topics and tips to get you inspired!
Digital Breakout Rooms
There is a Digital Breakout Tutorial and Templates to Make Your Own complete with an instructional video in my own shop, as well as several premade Digital Breakouts to choose from.
 Virtual Museum and Zoo Tours
Read/Watch & Discuss
Read a thought provoking book such as Tek the Modern Caveboy, then lead discussions. For example, the aforementioned book could lead to a rich discussion on the effects of technology overuse on health.
The Parlay Universe or TED-Ed have excellent videos to kindle deliberation.
Design Competitions
Start with a lesson on creating diagrams and flowcharts with Google drawing, then have them design something like a badge, a logo, or the field day/end of the year shirt for the school. Teachers can select the top 5 and then have the class or even the whole school vote on them.
Host a shark tank unit where they:

Research and brainstormed their product to get an idea of the cost.
Create a logo and prototype on the computer with Google drawing.
Study advertising techniques and make a commercial for it using a platform like WeVideo.
Combine everything into a Google slides presentation for the "sharks". Consider inviting admin or other special adults to play this role!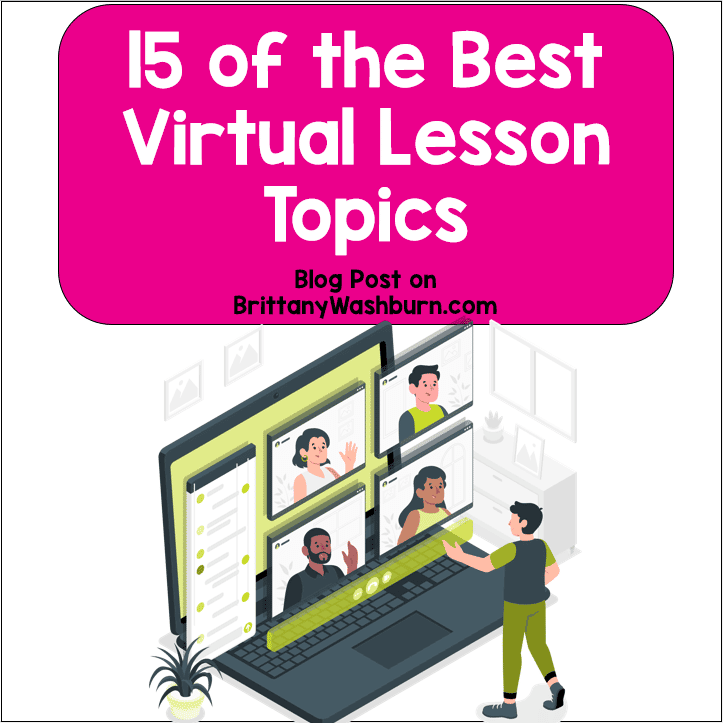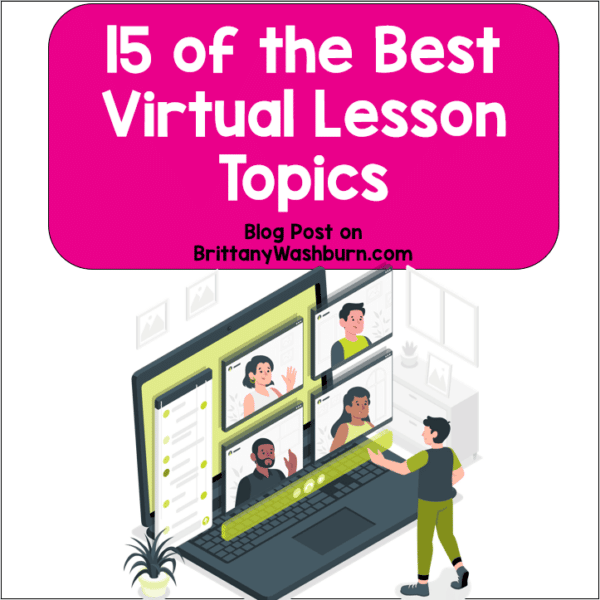 Animation
Introduce your students to the many aspects of animation, then have them create their own animation with ABCya, Khan Academy, MAYA, or do digital stop motion animation.
Code
Virtual Robotics
There are several things you can do without having access to physical robots.
Real-Life Scenarios
Try this Engineer a Sneaker project.
Make a Life game for Google sheets or Excel. The teacher creates an income and expenses spreadsheet, students draw a card and fill it in (allowance, job, homecoming dress, vending machine food, etc.) At the end, we talk about observations, choices, and real life implications. Finish up with showing them an adult spreadsheet with staples like rent, groceries, bills, and gas. If you do this project with middle school, it can be an eye opener at the time just before they get jobs.
Create a Virtual Space
Use a Bitmoji template to have students create virtual lockers showcasing their personal style and highlighting their favorite things.
Conduct a Learning Survey
Gather information you can use to help you plan future lessons. Send an online survey to each student asking questions like:
How do you think you learn best?
What's your favorite way to learn?
What do you want to learn the most this year?
What questions do you have for me?
Two Truths & a Lie
Develop two truths and a lie style questions during review activities, especially when going over science concepts or historical figures.
Online Scavenger Hunt
Create your checklist on a doc or slides to bring your scavenger hunt online. Your students can submit pictures to check items off the list. You can host one big scavenger hunt, or provide one checklist item for them to find by the end of each day. Your lists could include:
Items they can find around their home (find 3 items that are square)
Information they can find online (who invented the laptop computer?)
Information about one another (find a classmate who is left handed)
Virtual Show and Tell
Ask your students to each find an image, short video, or gif that illustrates a topic or a concept. Have them submit a short paragraph on why they think their choice of image best represents that concept. Finally, host a discussion to share their thoughts! Ask clarifying questions and encourage fellow students to ask questions, too.
Draw It
Use this game to talk about how important perspective is, as it demonstrates how differently each of us can interpret the same information. Ask your students to draw something you will describe to them, but do not show them the object. Describe it verbally until students seem able to draw their own versions. Let everyone compare their drawings before revealing the actual item, then discuss the implications of this for learning.
Explore Online Tools
If you haven't done much with any new online tools lately, have your students help you curate a new favorites list. Check out Free Educational Tools Online, or games like Prodigy Math Game to get some ideas for fresh resources.
Extra Tips & Tricks
Check out these 9 Free Online Resources with Virtual Lesson Plans, and of course the Code.org lesson library.
Keep things fresh by deciding on the best teaching method (project-based learning, flipped classroom, synchronous or asynchronous learning, breakout sessions, etc.) for the topic at hand and switching methods between sessions.
Have theme days where the class wears a certain color or accessory, or dresses as a specific character. Keep them as a regular part of the schedule so kids can look forward to them!
With these ideas up your sleeve, hopefully you feel ready to conquer the virtual world!