Technology Tutorials and PD Presentations for Teachers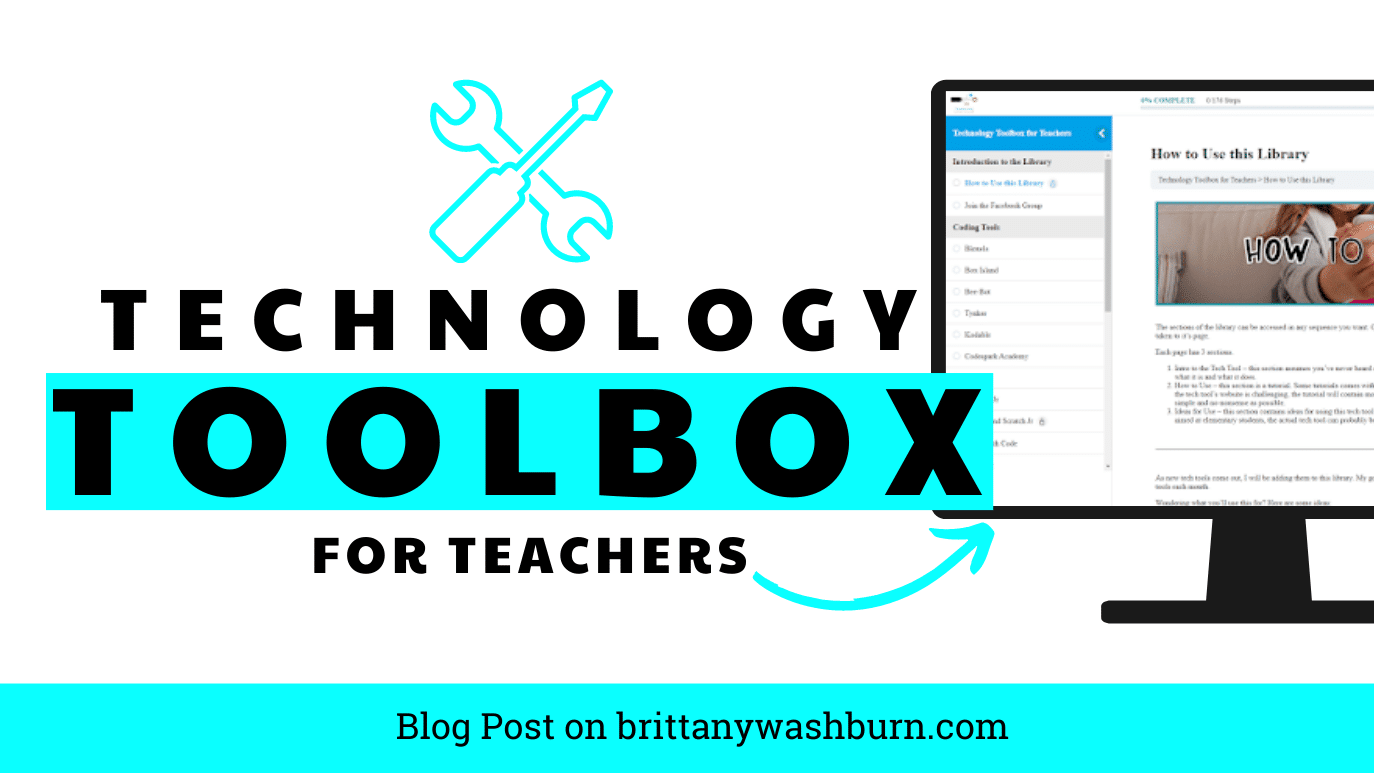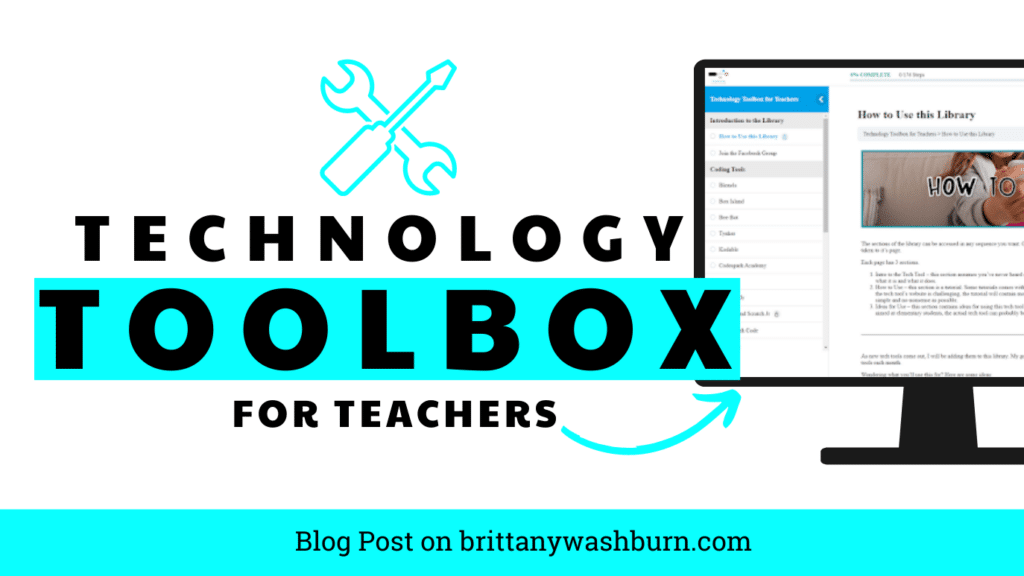 Technology changes so quickly! It can be hard to keep up with all of the newest educational technology tools and even harder to learn how to use them in the classroom. The goal of the Technology Toolbox for Teachers is to take all of that pressure off of you!
This premium member's library has over 120 tech tool tutorials. In addition to the tutorial, each tech tool page includes a downloadable (in Google Slides or PowerPoint) PD presentation that walks you through the tech tool and gives ideas for using it in the classroom.
This is a peek at what the library looks like. You can view more by clicking on the image.
FAQ for the Technology Toolbox for Teachers
Wondering what you'll use this for? Here are some ideas:
Teach yourself the latest and greatest tech tools as your own pace. Feel like a pro when it is time to use them with your students.
Use the tutorials and ideas to guide a PD presentation for the staff at your school. They will really appreciate learning from you. *Reach out to me if you want to use this information for a bigger-scale presentation.
Get inspiration for lessons to try with your students. These ideas are just the beginning!
How are the tech tools chosen?
I pride myself in staying up to date on technology tools. I read publications, blogs, and Facebook groups daily and keep a running list of new edtech tools to check out. The vetting process includes making sure the tool is useful for elementary age students. If I can come up with at least 2 ideas for use at the elementary level then the tech tool makes the list.
How many tutorials are included?
As of today there are over 120 tutorials included. As new tech tools come out I research them and add them to the list. Since I started the Tech Toolbox for Teachers I've added dozens of new tools to the list and only 6 tools have been discontinued.
And SO many more!
In addition to the tech tool tutorials I have also added professional presentations I've done for virtual conferences.
Digital Interactive Notebooks for ELA
Keyboarding Instruction that Works
Tech Skills for Teachers
How to Rock at Teaching Virtually
iTECH Model Research
Using Coding Robots to Teach the 4 C's
Why is the tech toolbox a subscription?
In total it takes me about an hour for each tech tool to research it, create the tutorial steps, create the PD presentation, and make the page for it in the library. As I continue adding new tech tools I want subscribers to have access to them. A monthly subscription means you can access the library at any time, find what you need, and know it is the most up to date information.
Can I use the PD Presentations to give training to staff at my school?
Yes you can! This membership is perfect for technology facilitators and instructional resource teachers because all of the work is done for you. Just download the PD presentation, read it over, consider adding your own presenter notes, and you're ready to go. I just ask that you don't share the presentation file with anyone else.
Where do I sign up for the Technology Toolbox for Teachers?
You can find all of the details and sign up by
clicking here
. There are 10 sample tutorials and PD presentations that you can check out to make sure it will be a good fit for you.
Still have questions? Email me any time!