Teaching Keyboard Shortcuts Made Easy
Teaching Keyboard Shortcuts Made Easy
You know that feeling when you learn something new and then can't believe you hadn't thought of it before? Well, that is how I feel about this project.
I've always hung posters for the keyboard shortcuts so that students could see them at all times. I thought this was enough, but students were still either doing things the long way or asking repeatedly what the shortcuts were. NO MORE!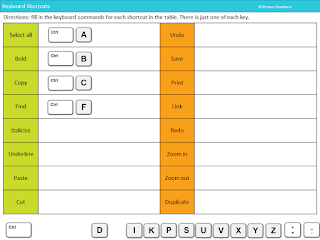 By having students create their own keyboard shortcuts posters and make them visual, they really stick!
I picked 16 of the most helpful (in my experience) keyboard shortcuts for this project. It doesn't take students long to make the posters once they get started, but plan on this taking multiple sessions.
Options for this project
1. Assign 4 shortcuts to each student if you have limited time. This way they at least master 4 of them and everyone in the class can help each other in the future because all 16 shortcuts are covered.
2. Group project. Allow students to work in groups and choose how to split up the list to get them all done.
3. Multiple sessions project – Have students create a template (like the example posters) and then just plug in the visuals and keys for each keyboard shortcut. It will still take them multiple sessions but it really cuts down on the time to have each poster basically the same.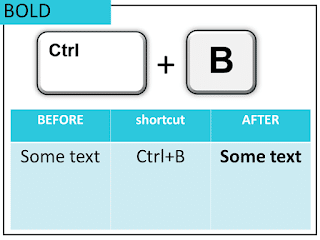 4. Creative poster contest! This one is probably my favorite. Students create the very best posters they can, knowing that you're going to choose only a few of them to be printed and hung in the lab/classroom. Watch their creativity soar.
I recommend this project for grades 4 and 5 if you do it digitally, but younger students could make paper posters and still learn the keyboard shortcuts. You could also have them work in Google Draw or any other graphics program. I am partial to Slides/PowerPoint because that is where I'm most comfortable. There is really no wrong way to do this.
Ok, want the template? It is in my
Free Resource Library
on the TRY page. If you already have an account, go there now.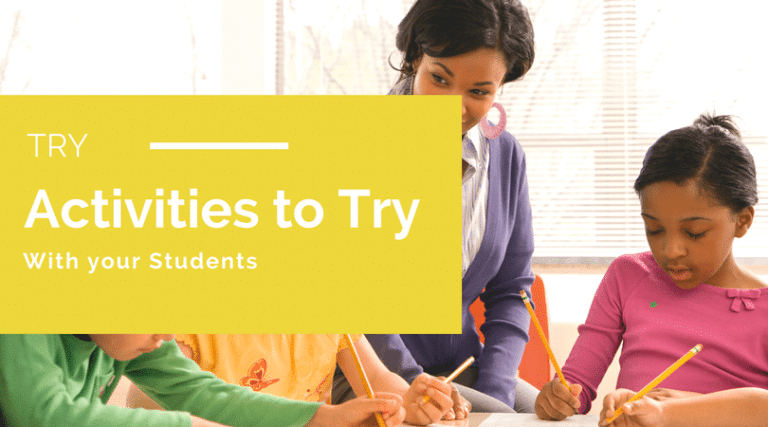 If not, register for your free account and then dive in to all of the goodies!
If you do this project with your students, I would LOVE to see their finished examples. Share them on social media and tag me or email me the photos when you get a chance.