Math Digital Tools to Use in the Classroom
Using technology in the math classroom can be incredibly powerful, especially if we're using digital tools to redefine how we're teaching and presenting concepts. These math digital tools to use in the classroom do just that. Here are a few applications and websites you can start using right away in your classroom.
Primary Grades
With subscription options available for classroom, school, and district use, BrainPOP Jr. gives students the opportunity to explore a variety of math topics with learning games, videos, and other activities. BrainPOP Jr. is appropriate for grades K-3. (BrainPOP is available for upper elementary grades.)
Each topic includes several activities for students to demonstrate their learning.
GamesKids can play a game to show what they know about number sense, addition and subtraction, measurement, geometry, time, money, data, fractions, multiplication and division, and math strategies. All of these topics are also covered in the other activities.
QuizzesChoose hard or easy quizzes to differentiate instruction and assessment for your students.
Make a MapStudents create mind maps on the program to show what they learned about the math concept studied.
Word PlayReviewing vocabulary is so much fun with Brain Pop Jr. when students draw, write, or create skits about the words.
ActivityEach topic contains an online activity for students to work through.
Write About It/Talk About ItWhen the emphasis on not just getting the correct answers but sharing your process, these two features allow students to write and talk about the concepts that they learned.
Other FeaturesMath movies, jokes, lesson ideas, and quiz creation are all great parts of BrainPOP Jr. Check out the freebie about tally charts and bar graphs before you subscribe.
The best learning happens when kids are engaged and having fun. They won't even realize they're working on their math skills with these invigorating video game style games. With more than 425 games for Grades 1-6, Math Playground is a web based favorite for teacher and students in elementary classrooms.
Here are a few of our tried and tested favorites!
Addition SnakeReminiscent of the old Atari centipede game, users guide the snake by clicking on the screen to move him to chomp the solutions to given addition equations. Kids love learning to add while playing this fun, nostalgic game!
Puzzle PicsYour students will enjoy dragging missing numbers from different equations (different operations are available) to reveal a mystery picture.
Swimming OttersFor third graders who are learning their times tables, swimming otters gives them a chance to get those multiplication facts down! Click the missing number in the multiplication equation to race to the finish line.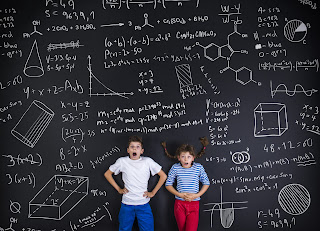 Intermediate Grades
Although Khan Academy has learning videos for grades starting at Kindergarten, it is a favorite for intermediate grade students and teachers because of the self-paced instruction.
In upper elementary and middle school when some students are starting to zoom ahead in Math skills, Khan Academy gives students the opportunity to study advanced concepts on their own with a classroom teacher still available as a guide. Teachers also love to use Khan as a way to reteach and provide remediation for tricky concepts.
Thought about trying a Flipped Classroom but don't have the time to dive into video creation yet? Use some Khan videos to have students explore and learn about the concepts before practicing in class the next day.
Khan offers teaching and learning tools from arithmetic to advanced calculus. There's something for every learner at every level.
A free online resource from the University of Colorado at Boulder, PhET Interactive Simulations contains research-based math and science simulations to help students in your classroom understand certain concepts. Use them as a teaching tool in your own lessons or let students explore and learn on their own!
Here are a few that intermediate grades will love to explore!
 EstimationEstimate length, area, and volume in a 3D simulation with varying levels.
 Fractions IntroThis beginning Fractions simulation allows students to explore what happens when they manipulate denominators and numerators. Compare different numbers and learn about equivalent fractions.
 ArithmeticThis simulation provides a nice review of multiplication, division, and factoring. It can also be used for remediation for intermediate or upper elementary students.
These incredible math digital tools to use in the classroom are perfect as support for lessons, flipped classrooms, remediation, or to provide enrichment opportunities for early finishers. Try some of these tools in your math classroom.