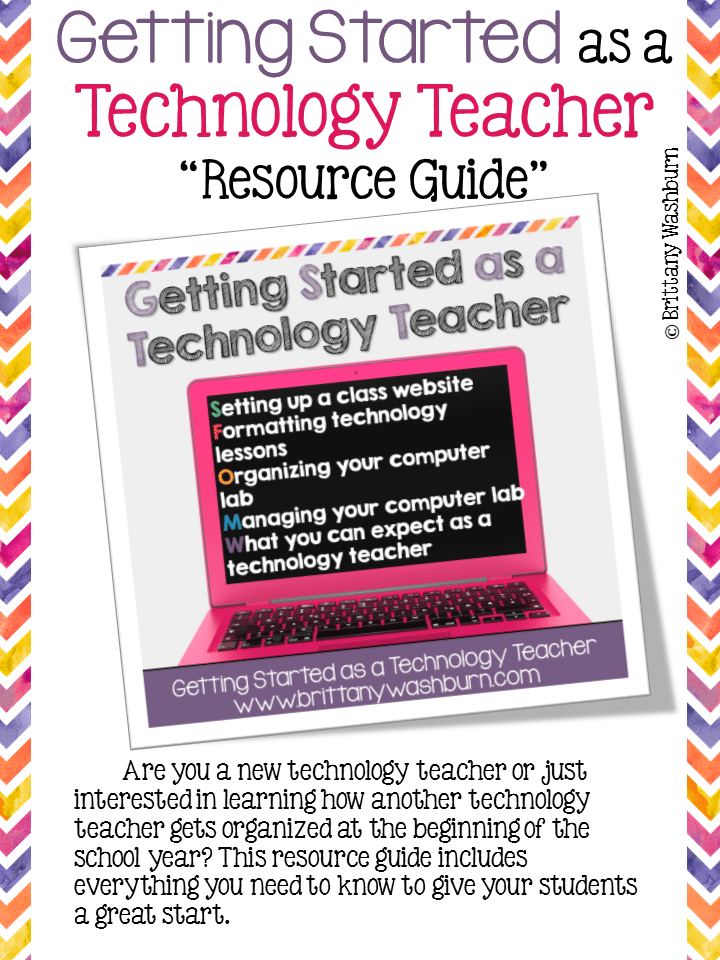 FREEBIE
Getting Started as a Technology Teacher Resource Guide
Becoming a technology teacher can be overwhelming, so let me help! In this resource guide you'll find information on
Setting up a class website
Formatting technology lessons
Organizing your computer lab
Managing your computer lab
What you can expect as a technology teacher
Technology Teachers
Unlock the power of teaching in the computer lab with this comprehensive resource hub tailored specifically for you. I understand the unique challenges and opportunities you face as a technology teacher. My goal is to equip you with the knowledge, tools, and inspiration to create an engaging and innovative learning environment for your students.
Discover a Wealth of Resources:
Free PDF Guide for New Tech Teachers: Jumpstart your journey with our exclusive guide designed to help you navigate the exciting world of technology in education. Packed with practical tips, best practices, and valuable insights, this guide is your roadmap to success.
Blog Posts on Technology Standards and Implementation Ideas: Stay up-to-date with the latest advancements and trends in educational technology. These expert-written blog posts cover a wide range of topics, including technology standards, curriculum integration, project-based learning, and much more. Gain valuable inspiration and actionable ideas to enhance your teaching strategies.
Organized Categories for Teaching Technology Skills: I understand the importance of finding relevant resources quickly and easily. This website features carefully curated categories that make it effortless for you to locate teaching materials, lesson plans, and activities tailored to specific technology skills. Whether you're looking to teach coding, digital citizenship, multimedia creation, or robotics, I have you covered.
Blog Posts
No matter how and when a tech teacher introduces typing, it is important to remember…
RESOURCES BY CATEGORY
RESOURCES BY POPULARITY